Would you like to try a different color, or change colors to suit your mood? Kent will show you how to do it in 5 minutes or less.
In this 16-minute instructional video, Kent will explain some of the challenges and problems you may have to deal with when changing your instrument cluster bulbs by not removing the cluster. He will take you inside a 123 sedan as well as a 126 sedan and show you how you can replace those two bulbs quickly. Watch his short Youtube video for more information on the kit he has put together. Of course, if you purchase the kit this video is included free of charge. 
W123 W126 Rapid Instrument Cluster Light Build Change Procedure - On Demand Video
$12.99
Get it for Free! This is available as a free add-on item. Review the product details for bundle options.
On Demand Video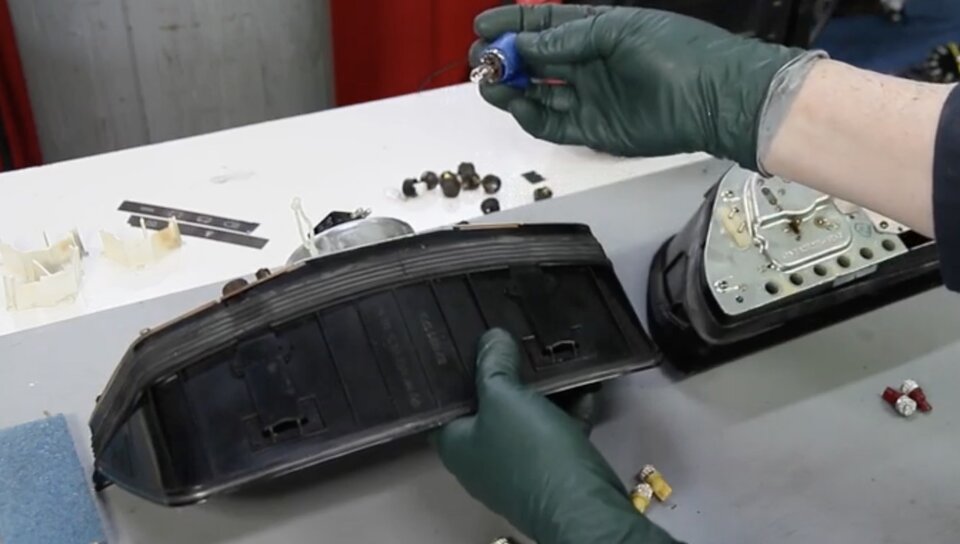 Product Details
IMPORTANT! If you plan to do your own bulb changeout in a rapid fashion you will need a set of dash pull tools. We decided NOT to include these in the kit since many older Mercedes owners already have them. See related products below to order.
---
How to view this on-demand video:
Once you complete the purchase of this video you will be able to view it immediately when you are logged in and on your personal account page (click on My Account). The video(s) will show up under My Video Manuals. The video is NOT downloadable to your computer or mobile device, but you will be able to view it anytime, from anywhere and from any device as long as you have internet access and you are logged in to your account at mercedessource.com.
Important note: This video manual may or may not include all the information you will need to troubleshoot and/or repair your specific problem/s. Please read the full description carefully to determine if this video is applicable to your year and model and contains the information you are looking for. If not, please refer back to our "Solutions Finder" and enter your chassis number and the specific problem you are having to see if we offer a solution.
Related Products:
---