The leak could come from any one of three known locations - all 1977 to 1985 models
This carpet wetness is such a common problem on the W123 chassis that Kent decided to shot a short video explaining how to troubleshoot where the leak is coming from. He will point out the three potential areas for leaks and show how to use water to find the source. He will focus primarily on the reasons why water gets the right side carpets ( particularly the rear one ) soaking wet. 
W123 Water Under the Rear Carpets - Tests to Determine the Source - On Demand Video
$2.99
On Demand Video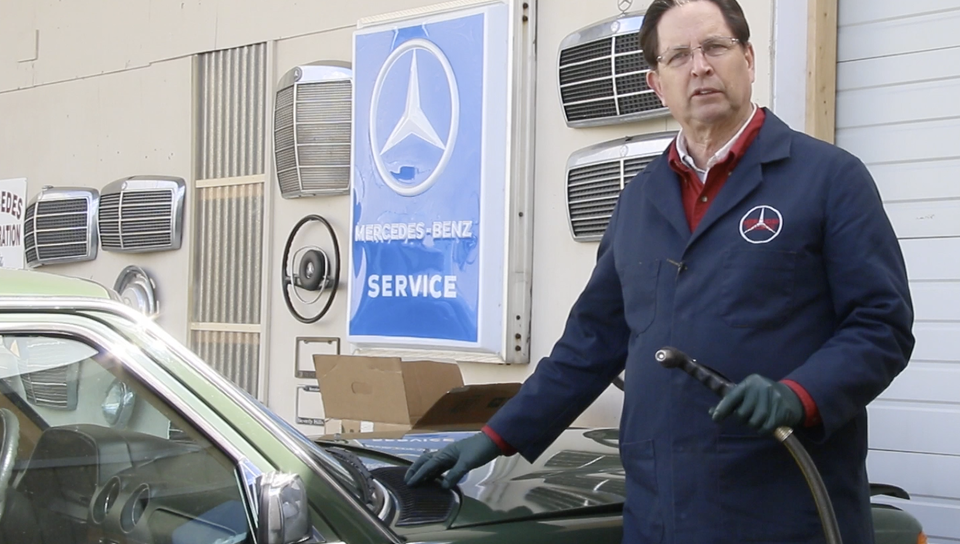 Product Details
PLEASE NOTE: This video does not cover fixing the leak once you find it. It only covers troubleshooting steps needed to fix the source of the problem. 
Total Run Time: 5:39
---
How to view this on-demand video:
Once you complete the purchase of this video you will be able to view it immediately when you are logged in and on your personal account page (click on My Account). The video(s) will show up under My Video Manuals. The video is NOT downloadable to your computer or mobile device, but you will be able to view it anytime, from anywhere and from any device as long as you have internet access and you are logged in to your account at mercedessource.com.
Important note: This video manual may or may not include all the information you will need to troubleshoot and/or repair your specific problem/s. Please read the full description carefully to determine if this video is applicable to your year and model and contains the information you are looking for. If not, please refer back to our "Solutions Finder" and enter your chassis number and the specific problem you are having to see if we offer a solution.