Fits W124 sedans, coupes and wagons 1986 to 1995 EXCEPT 4MATIC (see model list below)
All these 124 chassis cars are 20 years or older. That is when rubber parts start to fail regardless of mileage. If you want to restore the factory ride and handling Kent strongly recommends you replace the top rubber mounts when you replace the shocks. Shocks should be changed every 50,000 to 60,000 miles.  If the shocks were recently replaced without the mounts best to inspect them very closely. But be warned they may look ok but the weakened rubber over time will affect handling!
W124 Front Suspension Strut Upper Rubber Mount
$34.95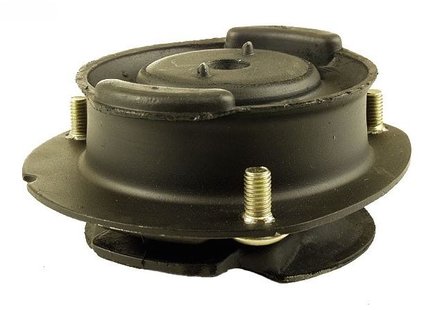 Product Details
You are purchasing only ONE mount here. Best to replace both at the same time. Change the quantity in your shopping cart to 2 if you desire to change both sides.
For W124 models 1986 to 1995 - Will NOT fit 4matic models
Mercedes-Benz 260E
Mercedes-Benz 300CE
Mercedes-Benz 300D
Mercedes-Benz 300E
Mercedes-Benz 300TD
Mercedes-Benz 300TE
Mercedes-Benz 400E
Mercedes-Benz 500E
Mercedes-Benz E300
Mercedes-Benz E320
Mercedes-Benz E420
Mercedes-Benz E500