You may need to replace these if yours are very rusty. They do not come in the joint repair kits.
These are the 4 long bolts that need to be removed when changing your W126 brake rod control joint on your front suspension. There are two on each side. They do not come in the repair kit so if you bolts are very rusty you might want to have these new bolts on hand before you start your repair. See related products below to purchase the kits. 
W126 Front Suspension Brake Control Rod Bracket Long Bolts
$18.90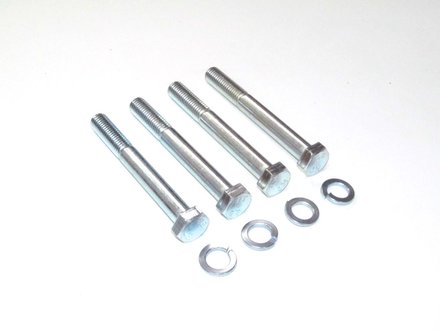 Product Details
This is what the original bolt looks like. The washer is usually "stuck" on the bolt. I recommend you use a dremel tool with a small bit to enlarge the hole in the washer so you can remove the bolt. You will need to reuse this large washer.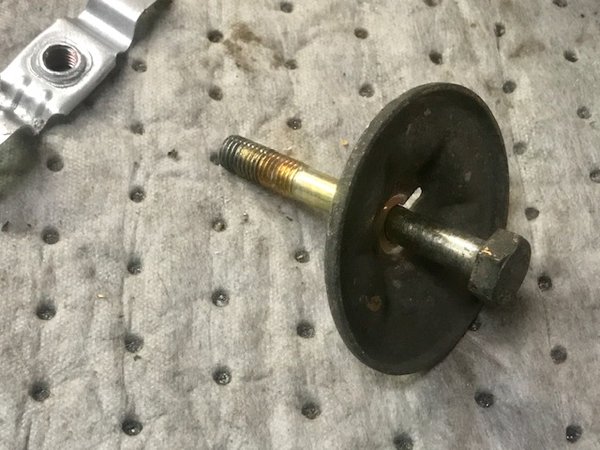 Related Products:
---