Easy install by right side firewall. For those models that have carbon filters inside the car under the glove box.
There is much confusion among W211 owners as well as parts houses concerning the application of this filter. All W211 models from 2003 to 2009 had a cabin air filter located under a plastic box on the right side of the engine compartment near the firewall. So why are some white paper fitlers and others are light to dark grey charcoal filters? Which one do you need. If you have tried to find answers by google searching you may have gotten really confused. 
2003 to 2006 W211 Engine Compartment Intake Air Pollen Cabin Filter
$19.80
SKU:
CLI-211OUTCABINFILTER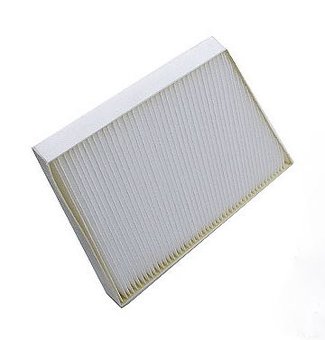 Product Details
This filter is one of three that filter and purify the air inside your early model W211 with Thermotronic 4 zone climate control. This was standard on the E500 and came as an option on the E320 ( option 581). Only cars with Thermotrontic should use the white paper pollen fitler because they have two charcoal filters under the dash. Early E320s and later E350's and E550's need to use the grey combination "charcoal" filter in the engine compartment. This is how you can tell if your W211 has a Thermotronic climate control system that needs three filters. The control panel has a digital readout and should look exactly like the one below. If your car DOES NOT HAVE A PANEL EXACTLY LIKE THE ONE SHOWN, then your W211 only has one filter in the engine compartment and you should order the grey "combination filter" instead of this white filter.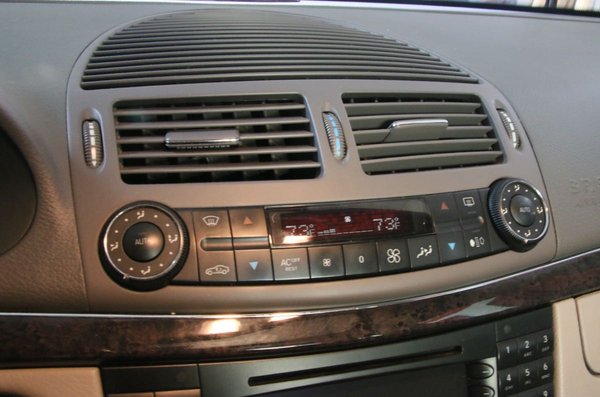 In the picture below I am holding my left hand on the plastic box that holds this filter (same for all models either pollen filter or combination filter). There is a 10 mm plastic black nut that holds the forward flap of this plastic box to the inner fender panel. Just remove this one nut and tip the box lid back to gain access to this easy to replace filter. On the face lift 2007 to 2009 models there is a flat pastic cover you will need to remove first before you can get to this filter box.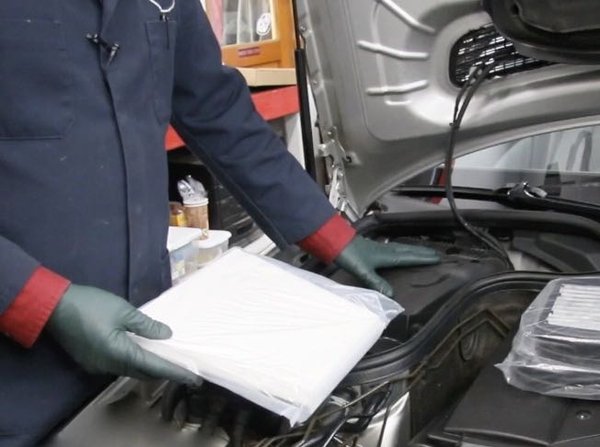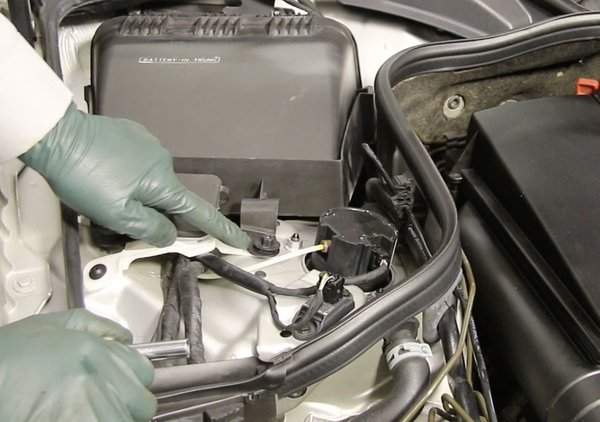 Related Products:
---