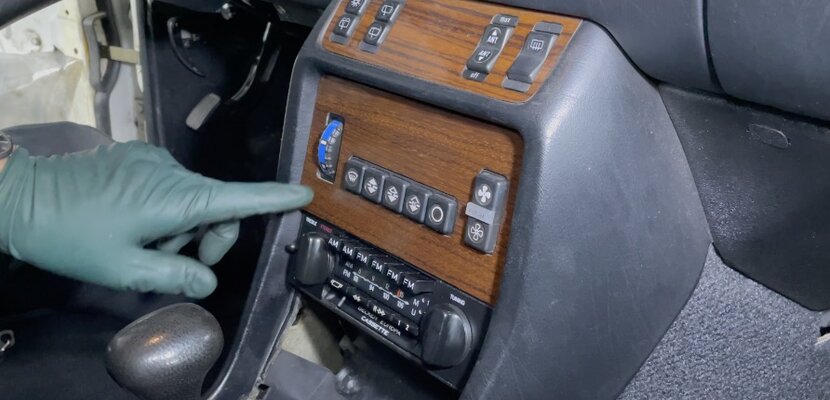 Help is coming for the 1982 to 1989 R107, the 1981 to 1985 W123 and the 1981 to 1991 W126 with ACCIII.
They are old and they are tired. Even the newest model is now 30 years old. If you own one of these cars, you might agree that your systems "works" most of the time but sometimes, not so good. In the past you probably replaced the mono valve and things improved. At least you were getting hot when you wanted it and could turn it off when you desired. But now you find out that Bosch is no longer making the mono valve replacement and your system is acting up again. There are a lot of Mercedes still on the road that suffer these maladies. Earlier this summer I made the decision to help owners troubleshoot and repair their ACCIII heating system. This includes new upgraded parts, new installation kits, video instructions and supplies.
New! Re-engineered High Performance Heater Control Valves (Monovalve) are Now Available
This valve is the HEART of the system. If it is damaged or not working properly then you will never get the heater to work right. Bosch monovalves and monovalve repair kits are now no longer available new. Many aftermarket rebuild kits are notorious for poor quality. Even after rebuilding, the OE Bosch monovalves tend to operate poorly at high RPMs and are prone to sticking. Klima Design Works BV Series valves are a new and superior replacement heater control valve system that uses technology from late model vehicles.
The pictures below show the comparison between the original Bosch unit and the new Klima heater control valve, followed by the unit install in a W123 and an R107 380SL.
A More Robust Auxiliary Water Pump Upgrade is Available
Since the early style Bosch pumps are no longer available we decided we had to find an alternative. After careful research we found we could adapt the newer style pump used on many of the 1990 cars. It fits but the wiring connection and hose nipples are different so it does require some modification. Our new kit will give you what you need to install it successfully including video instructions. You can see a side-by-side comparsion below. the newer pump is on the right.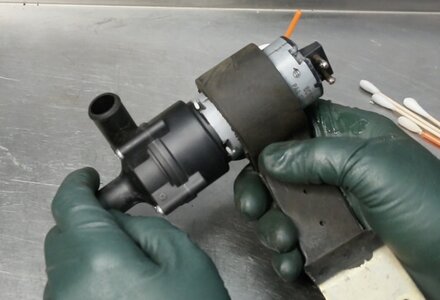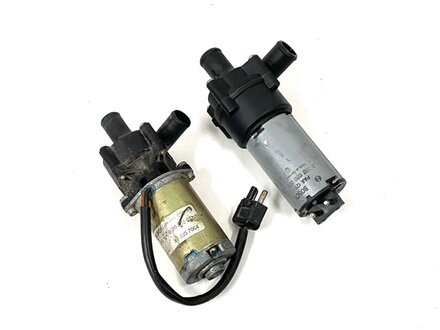 A Simple-to-Install Performance Enhancement Kit
Many don't realize there is a rotten deteriorated foam hose that has fallen off your center dash temperature sensor thus making the sensor "confused." Many also do not realize a overloaded aux. water pump can damage your climate control panel. Many don't realize the aux. water pump is not even working and can lead to poor heater performance. (It is better to remove it all together than to leave it installed when it won't pump!
We now have kits and instructions that will inform you and help you fix these little problems that can lead to big heater problems.