Fits late 1985 123 and other models listed in description from 1986 to 1993 - Check the color match
If you are experiencing very hard or less than perfect shifts, a failed transmission modulator could be the problem. New Genuine Mercedes part. This unit is an upgrade over the original. It has a better thrust pin design which is less prone to cause pressure variations in cold weather. The new cap design allows for fine adjustment without having to pull out the adjustment T pin. New adjustment cap and thrust pin are included as shown. PART ONLY
123 126 124 Chassis with 722.4x Transmission -Upgraded BLACK Modulator Valve
$49.00
Optional Bonus! Include these items for free: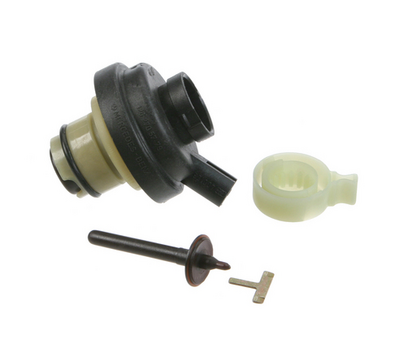 Product Details
Installation instructions are available for purchase separately:
For installing black modulator on late 1985 123 and most other models from 1986 to 1993
Illustrated 6 page step-by-step instructions for proper removal and installation of the modulator upgrade for the years and models noted here. Includes how-to specific details for using the new adjustment cap. These are installation instructions only. They DO NOT include information on adjusting transmission modulating pressure or the vacuum shift controls. Instructions are 8.5 x 11 and will be sent folded in half.
Here is the old style modulator being removed from a 126 chassis 300SDL: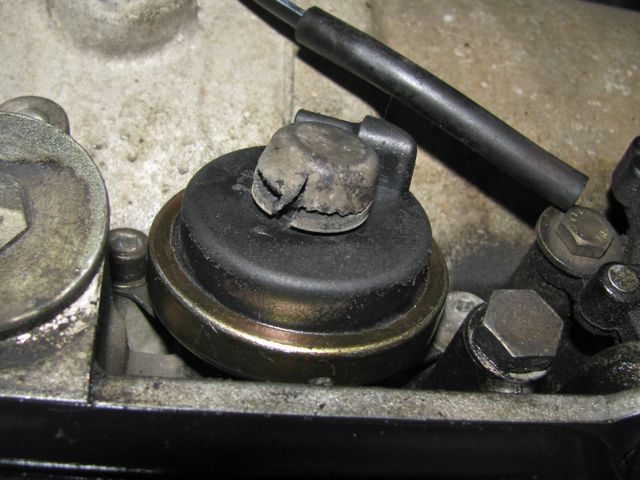 Fits all the models listed below: NOTE:  Does NOT fit the 300E 2.6 or any other models with the 2.6 engine.
MERCEDES BENZ 300CDT
MERCEDES BENZ 300CE
MERCEDES BENZ 300DT
MERCEDES BENZ 300E
MERCEDES BENZ 300SD
MERCEDES BENZ 300SDL
MERCEDES BENZ 300SE
MERCEDES BENZ 300SEL
MERCEDES BENZ 300SL
MERCEDES BENZ 300TDT
MERCEDES BENZ 300TE
MERCEDES BENZ 400E
MERCEDES BENZ 400SE
MERCEDES BENZ 400SEL
MERCEDES BENZ 420SEL
MERCEDES BENZ 500E
MERCEDES BENZ 500SEC
MERCEDES BENZ 500SEL
MERCEDES BENZ 500SL
MERCEDES BENZ 560SEC
MERCEDES BENZ 560SEL
MERCEDES BENZ 600SEC
MERCEDES BENZ 600SEL
MERCEDES BENZ C220
MERCEDES BENZ C280
MERCEDES BENZ E320
MERCEDES BENZ E420
MERCEDES BENZ E500
MERCEDES BENZ S320
MERCEDES BENZ S420
MERCEDES BENZ S500
MERCEDES BENZ SL320
MERCEDES BENZ SL500
MERCEDES BENZ 300D 2.5
MERCEDES BENZ 300E 2.8
MERCEDES BENZ 300E 4MATIC
MERCEDES BENZ 300TE 4MATIC