This slide hammer emoves Combustion Pre-chambers on 220D 240D 300D 300CD 300TD 300SD 300SDL 190D 2.2 1969 to 1987 AFTER collar nut has been removed (extra tool needed). Read full description
UPDATE: Now with major modifications to increase thread and pull strength (see video below). This is one of the tools you will need to remove stubborn pre chambers. NOTE: You will also need the collar nut removal tool to get the slotted nut out of the head BEFORE you can remove the pre-chamber with the slide hammer. (see related products below)  This slide hammer puller includes a special fine thread insert that is installed into the pre-chamber and the slide hammer is then securely attached to that insert. Repeated impacts using this reinforced heavy slide hammer will slowly remove the pre-chamber from the head. This action works to slowly pull the pre-chamber out of the head.
615 616 617 EARLY 60x (601 and 603) Pre chamber Removal Tool w/ Instructions
$96.50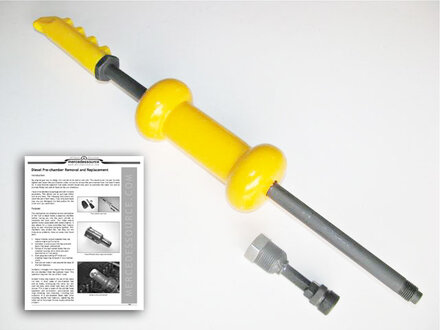 Product Details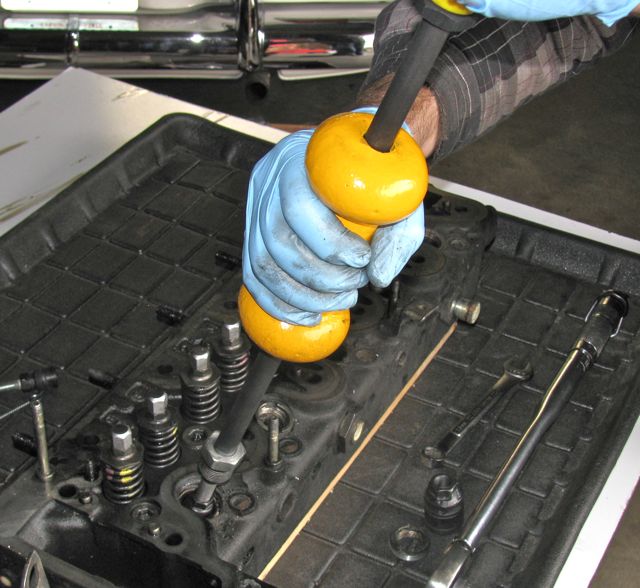 Pre-chambers will need to be removed if damaged or if you need to replace the sealing ring under the upper lip of the pre-chamber. If you have a cylinder that continues to run roughly even after you have determined good compression and proper injector spray pattern - then you may have a problem with the pre-chamber itself, Once remove it is easy to inspect it for damage. Note sealing ring in the picture below: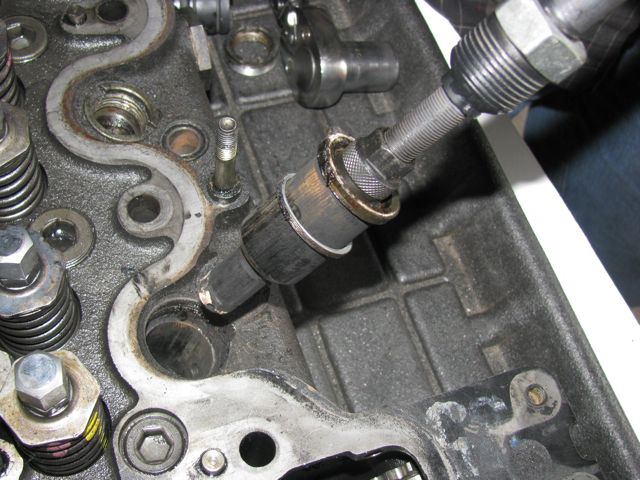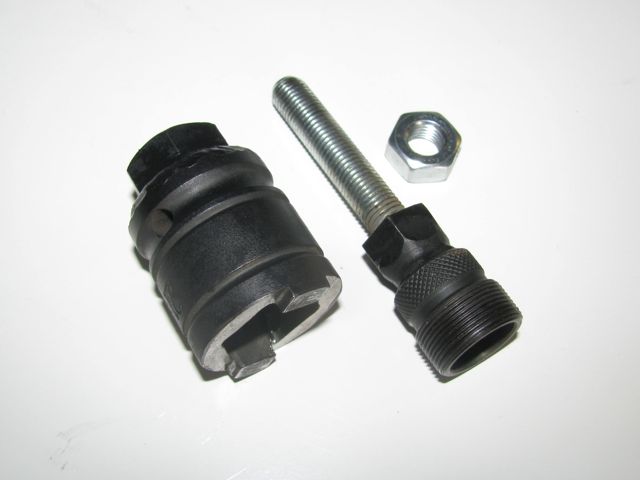 IMPORTANT: To remove the pre-chamber with this tool you will first need to remove the collar nut that holds it in place. You will need a special tool to remove the collar nut. If you don't already have this tool please look below to order.
Here is a picture of the collar nut remove from the head: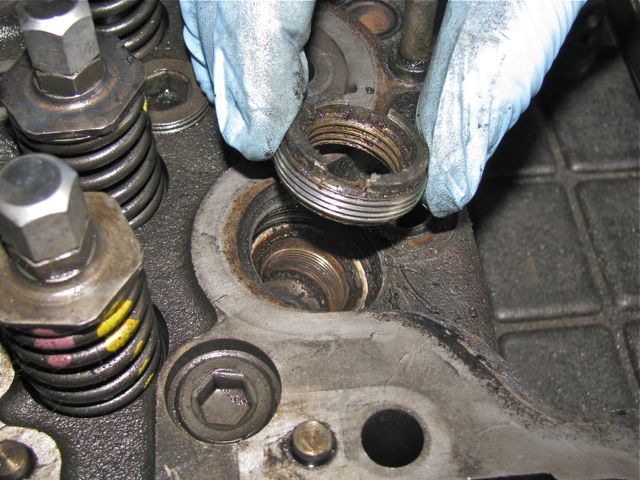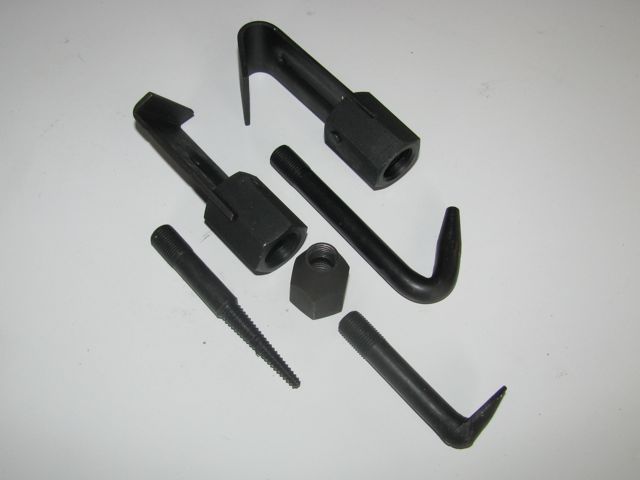 BONUS ATTACHMENTS INCLUDED: Additional attachments will be included with the slide hammer as shown at no extra charge. The tools will allow you to pull out dents in your car, straighten bent edges, remove seals and bearings, etc. 
Additional welding and machining is done as shown to prevent the threads from striping during hard hammering!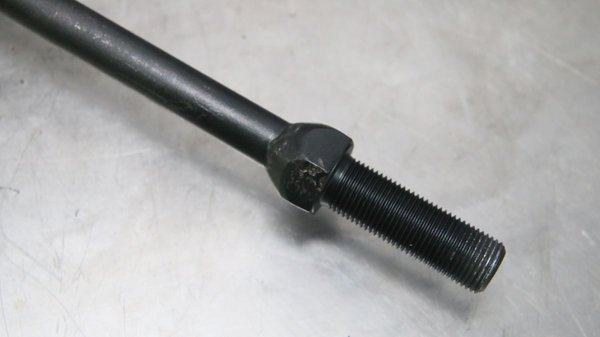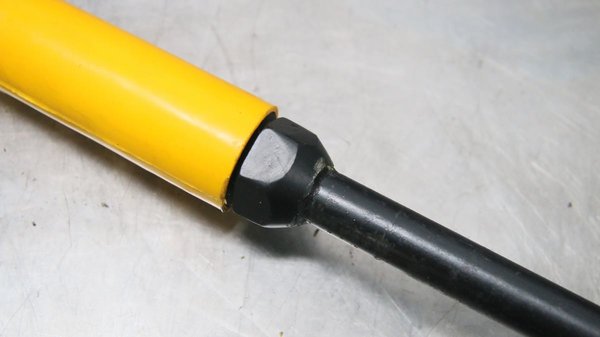 T
This slide hammer will work with the late-model OM602 and OM603 engines if you purchase the special fitting we offer. See related products below.
_______________________________________________________________________________
How to view the PDF digital instructions:
Once you complete the purchase of this product you will be able to download the digital instructions immediately when you are logged in and on your personal account page (click on My Account). Any PDFs will show up under My PDF Manuals. You will be allowed three downloads, so please save the file on your machine for backup.
_______________________________________________________________________________
Related Products:
---