A unique special tool so affordable every diesel owner should have one
Leaking pre-chambers are becoming epidemic. This often happens after removing and replacing fuel injectors, especially if they have been in the engine a long time. When the injector is removed, the collar nut for the pre-chamber can also be loosened. After fuel injector replacement, air and fuel will leak out of the collar ring nut. A special tool is required to properly torque these collar nuts. In severe leak cases you will have to remove the pre-chamber to install a new sealing ring. 
Problem & Solution
Common among these chassis:
W110 W111 W112 Sedan
W115
W116
W123
W126
W201
The picture below shows the pre-chamber collar nut removed from the head. It is not hard to see that this weird shaped threaded ring will require a special tool! Kent has seen owners try to use a punch or chisel. That just doesn't cut it...lol or should he say you will end up "cutting it."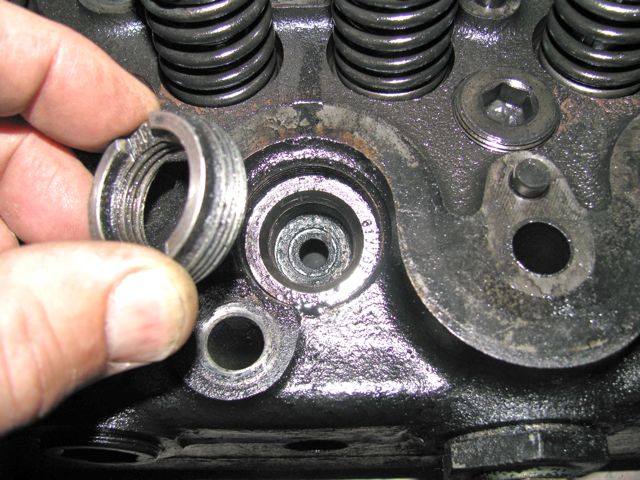 An Alternative has been successfully engineered and manufactured by Kent Bergsma: Two tools are now available for the home mechanic that will allow him tighten collar nus and to remove the prechambers in his garage. Each tool can be purchased separately.
The collar ring removal has two parts. The threaded insert is installed down in the prechamber and the socket tool is clamped tightly to the collar nut to allow removal without damage. Since over 100 foot pounds is used to tighten this nut, both the fit and security of this tool is critical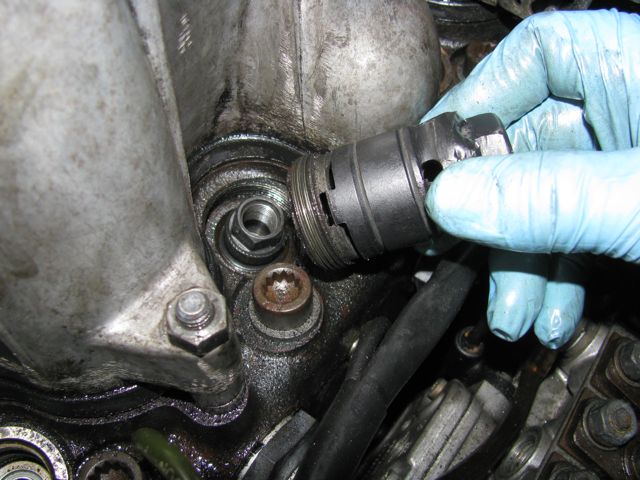 Once the collar nut is removed, the prechamber removal tool is attached securely to the threaded insert in the prechamber. Upward hammering action is used to pull the pre-chamber out of the cylinder head.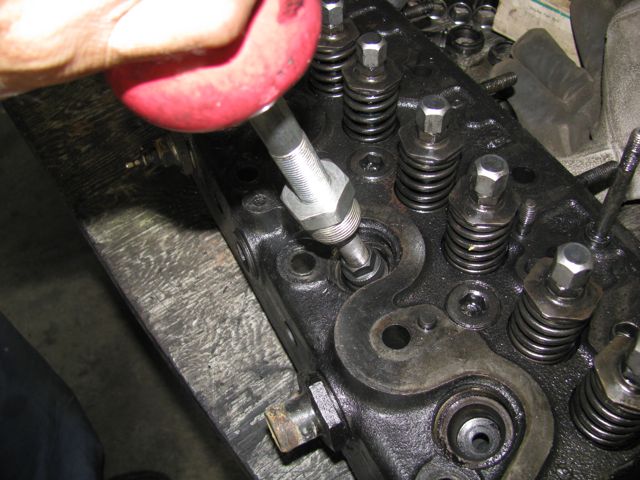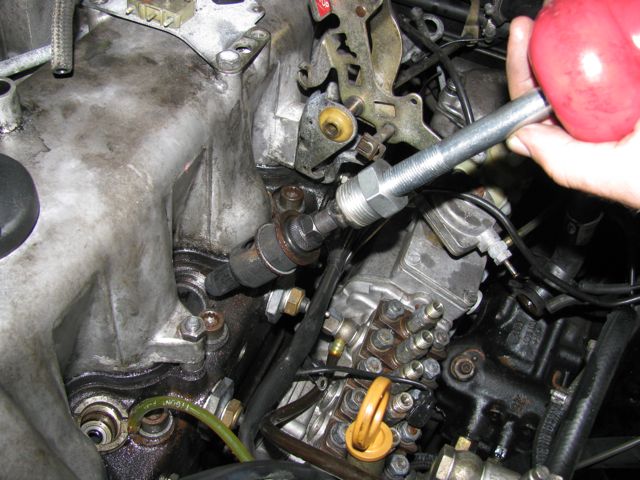 Be sure and view Kent's video on the use of this tool. To purchase either of these tools please see related products.