12/1/21 Update: Version 1 sold out and no longer made.To purchase upgraded Version 2 of this tool see related products below:
Tightens and Removes Collar Nuts on 220D 240D 300D 300CD 300TD 300SD 300SDL 190D 2.2 1969 to 1987. Works on most Mercedes diesel engines up through 1987 only. ALSO FITS OM 636
615 616 617 Early 601 and 603 Diesel Prechamber Collar Nut Torquing Tool
$69.50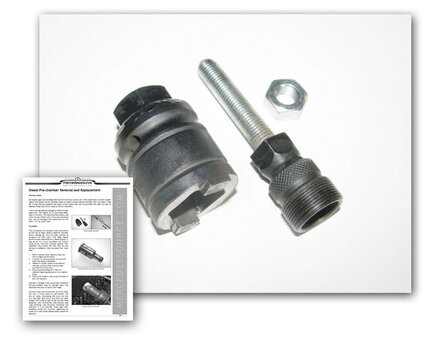 Product Details
Now there is an affordable tool available for tightening and removing the pre-chamber collar nut on older Mercedes Diesels. Designed and manufactured by Kent Bergsma, this is a tool every diesel owner/enthusiast should have in their tool box. Loose collar nuts are becoming epidemic on these old engines leading to air and fuel seepage around the base of the fuel injectors. They tend to loosen over time, especially when removing previously over-torqued fuel injectors!
This important collar nut is torqued to between 100 and 120 foot pounds to provide the proper seal between the pre-chamber and the cylinder head. There is no way one can put that amount of torque and a twin notched nut like this without using some type of clamp to secure the socket to the nut. This prevents the socket from "jumping" out of the notches during tightening or loosening.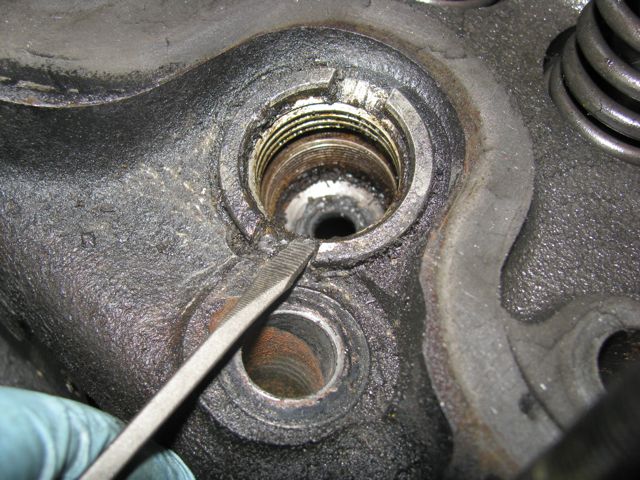 The threaded insert part of the tool is screwed down into the pre-chamber. The socket is then set in place and tightened down onto the collar nut tightening the small nut on the end of the threaded insert. With the notched socket seated tightly against the collar nut a 22 mm or 7/8 inch socket and torque wrench is used to tighten or loosen the collar nut.  In most cases just tightening the collar nut with solve most pre-chamber leak problems.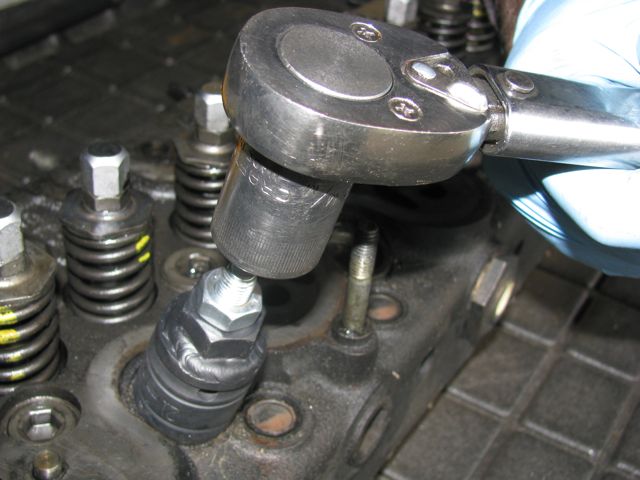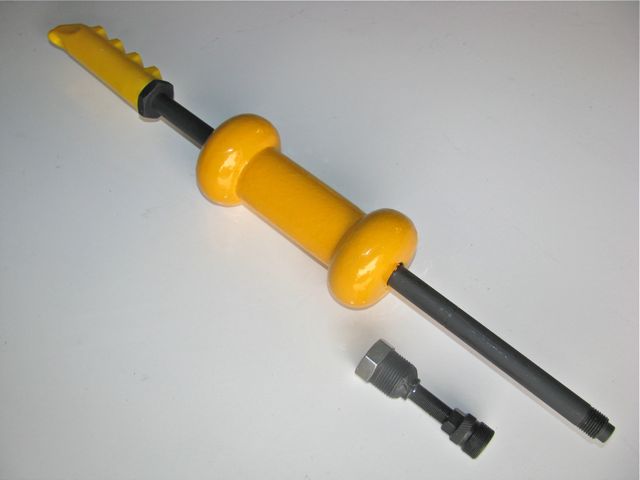 IMPORTANT REMINDER: This tool will only tighten and remove the collar nut.  It WILL NOT remove the pre-chamber. If tightening the collar nut does not solve your leak problems, then you may have to remove the pre-chamber to install a new sealing ring under the top lip of the pre-chamber. Pre-chamber removal tool is available separately. Look below to order.
You will also need a 1/2 inch drive torque wrench to properly torque the collar nut.
_______________________________________________________________________________
How to view the PDF digital instructions:
Once you complete the purchase of this product you will be able to download the digital instructions immediately when you are logged in and on your personal account page (click on My Account). Any PDFs will show up under My PDF Manuals. You will be allowed three downloads, so please save the file on your machine for backup.
_______________________________________________________________________________
Related Products:
---