Suspect front wheel bearings
Have you recently noticed increased noise in the front end of your Benz? Is it a rumbling or low growling noise? Does the sound seem to increase or decrease when you turn the car sharply? If so, this could be an indication that one or both of your front wheel bearings are going bad AND it should be taken care of immediately!!!
Problem & Solution
Common among these chassis:
Classic Sedans
Ponton
R107
W108 W109
W110 W111 W112 Sedan
W111 W112 Coupe
W113
W114
W115
W116
W123
W124
W126
W201
Keep in mind you many not be able to determine a bad wheel bearing just by jacking up the car and spinning the front tires. If the wheel bearing is extremely worn, you may be able to isolate it by using this procedure. In many cases, the best way I have found to determine which wheel bearing or bearings are bad is to remove the hub and test the wheel bearings by hand under pressure. This is particularly true if the problem turns out to be an inner wheel bearing.
With the front hub removed from the axle, push in hard on each wheel bearing (with it in the race) as you turn it back and forth by hand. If you feel a roughness remove the wheel bearing and clean off all excess grease. Make sure there are no dirt particles in the bearing or on the race. Put the bearing back in and test again. It should feel smooth when you turn it under pressure. If you still feel roughness the bearing and race must be replaced.  Never just replace a bearing. ALWAYS install a new race when replacing a wheel bearing.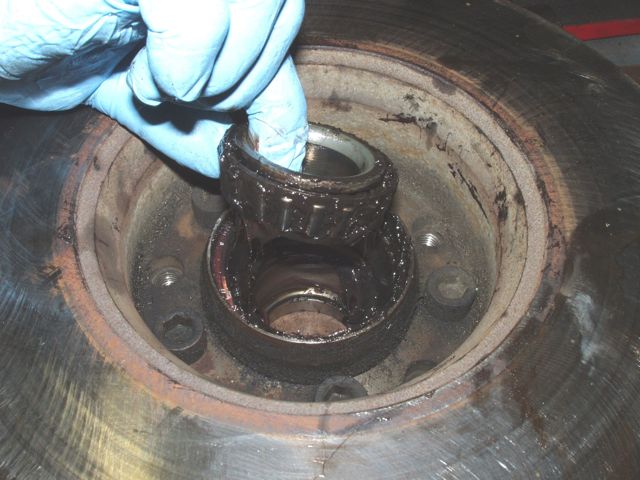 We now have an installation kit with complete instructions that will allow you to install the new bearing races yourself. See related products for more information.