240D 300CD 300D 300SD 300TD
New front outer wheel bearing with race for one side only. Fits right or left side on 116, 123 and 126 chassis, 240D 300D 300TD 300CD 300SD from 1977 to 1984. PLEASE NOTE: WILL NOT FIT MODELS WITH ABS. 
116 123 126 Chassis Front Outer Wheel Bearing
$17.50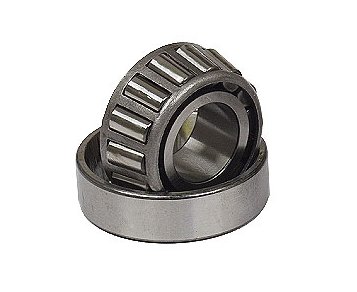 Product Details
This is a VERY common wear item on almost all 123 chassis I see come into the shop. Replace at 200,000 miles. Outer bearings will wear out a lot faster than the inner bearings. We also sell the inner individually or check our complete kit if you need everything. Unless you have the proper tools plan to take your hub to a machine shop to have the race pressed in.