This is a MUST DO replacement if you want the original feel of a tight front end on your 107. Also fits all W114 and W115 chassis
asFITS THE FOLLOWING: 114 and 115 chassis sedans and coupes from 1968 to 1976 and 107 SL and SLC from 1972 to 1989. If the front end of your W107 SL or SLC convertible or coupe or 114/115 wanders on the road or thunks when you go over railroad tracks, you most likely need to install a new front subframe bushing kit. I see this condition even on real low mileage pristine cars. As seen on Cherry. Click here to watch full videos series on an R107 rolling restoration
All R107 C107 Chassis Complete Front Subframe Mount Kit
$74.50
Product Details
It is not a function of mileage, but rather of age. From my experience, all rubber suspension parts seem to deteriorate when they reach 15 to 18 years old. You can inspect your mounts without jacking the car or removing the tires. It is not a difficult job to replace the subframe mounts. Included here is a complete rubber mounting kit along with installation instructions. My guide will take you step-by-step through the process of doing it yourself. You will need to raise the car up in the air and remove the front wheels. You lower one side at a time and do one side at a time. You can be done in a long afternoon and will most certainly be pleased with the results! For the do-it-yourselfer, I consider this one of the best (for the money) handling improvements you can make on your 107 or 114/115.
Here I am pointing to the two bushing locations on one side of the front end. (two on each side of the subframe)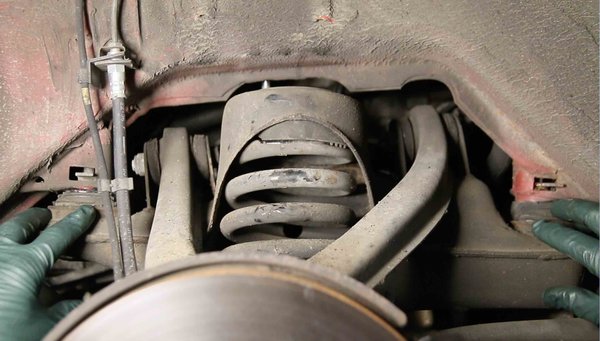 Even though the bushing may look " ok" they have often lost their firmness due to age even on low mileage cars.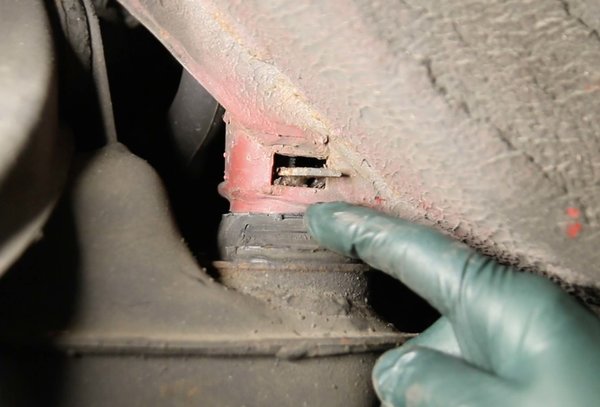 _______________________________________________________________________________
How to view the PDF digital instructions:
Once you complete the purchase of this product you will be able to download the digital instructions immediately when you are logged in and on your personal account page (click on My Account). Any PDFs will show up under My PDF Manuals. You will be allowed three downloads, so please save the file on your machine for backup.
_______________________________________________________________________________