Fits all GAS ENGINE exhaust systems for 107, 116, 126, 124 and 201 chassis from 1972 to 1995. Gas engine exhaust systems are generally heavier and run hotter than diesel engine exhaust systems. This is a wider and more heavily reinforced exhaust hangar than the standard round type. It will last longer and will not fall off.
107 116 126 201 124 Gas Engine HD Rubber Exhaust Hanger
$2.75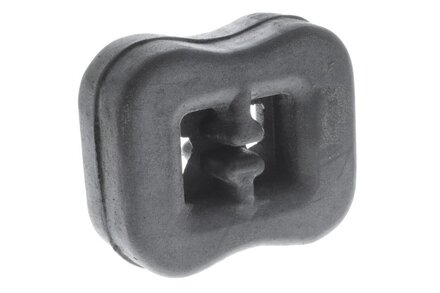 Product Details
If you need more than one click add to cart and then change the quantity in your shopping cart. PLEASE NOTE: Some models at 1980 Year vin split use different hangers on 107 chassis - Please email for details.