Fits 1975 to 1985 300D 300CD 300TD 300SD. Includes correct alloy locking nuts
Fits W115 W116 W123 and W126 5-cylinder both turbo and non-turbo diesel engines from 1975 to 1985. Check yours for staining around the gasket. Also, check nuts for tightness. These symptoms may indicate a leak. This is an important maintenance item. I have seen bad leaks as well as completely loose intake and exhaust manifolds. If your engine is making puffing sounds you may have exhaust leaking coming out of this gasket.
115 116 123 126 Chassis 5 cylinder Exhaust / Intake Manifold Gasket
$38.25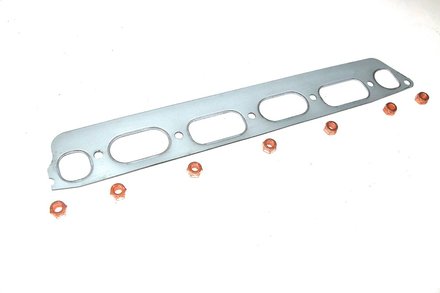 Product Details
Please note there is no published torque for replacing the OM616 and OM617 intake manifold gasket. That is probably due to two reasons.  1. The use of a "crushable" gasket.  2. The use of locking nuts. On some engines, it is very difficult to even get a torque wrench on some of the nuts. In cases like this, you have to use "mechanics torque."  What is that? That is a feeling that comes from experience. For this type of application, you want to tighten the nuts in maybe three steps working from the center out and tighten them down until you crush the gasket, but not so tight that you totally flatten the gasket. 
When installing this new gasket it is VERY important that you install new locking nuts. We include 7 of these nuts with the gaskets we sell. If you have a turbo engine we recommend you also purchase the turbocharger gasket kit listed below: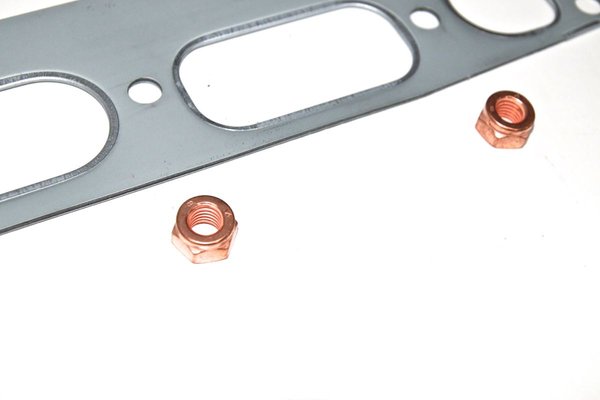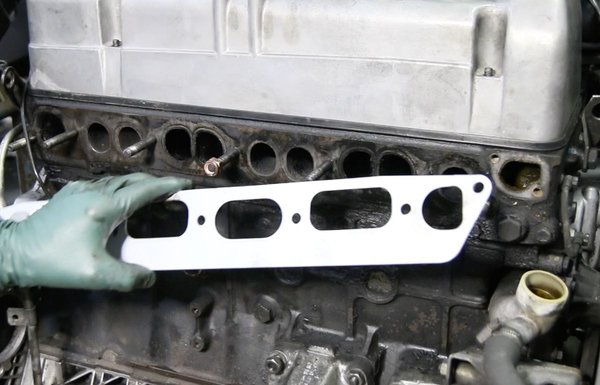 Related Products:
---