Kit to replace feed hose from tank to pump on 300TD 300TE 190E 16V 560SEL and 560 SEC
SLS low pressure hose from bottom of reservoir tank to the engine driven pump. Includes 1 meter of heavy duty fuel hose that holds up better to the hydraulic fuel than the old style original braided hose. The original hose is prone to rotting and cracking and needs replacement on almost all 123 and 124 wagons, 560SEL and SEC,  as other models that use self leveling rear suspension. There is enough hose to use on any of the mentioned models. Comes with two new high quality (non-cutting) hose clamps. I only recommend replacing with the original OE hose if you have a collector car that you don't drive very much and are concerned about originality.
123 126 201 124 SLS Hydraulic Suspension Tank Supply Hose Upgrade
$12.95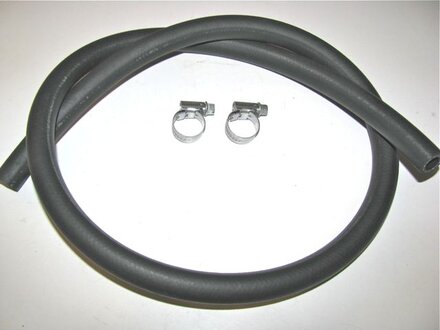 Product Details
If you have SLS suspension check the condition of your return hose now!  Cracks like this are common and will lead to complete failure and fluid loss leading to expensive part replacement.  And I mean REALLY expensive parts!!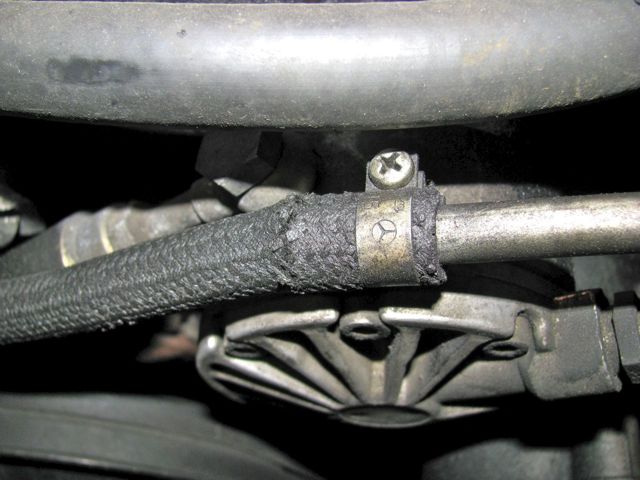 These old original hoses can actually weep fluid right through the hose wall: