1977-85 W123 Models
This seat track assembly fits all 123 chassis coupes, sedans and wagons for the right or passenger side.
123 240D 300D 300TD Passenger Seat Track Assembly (used)
$75.00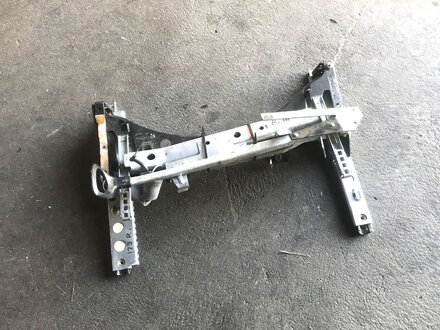 Product Details
If your right side seat assembly is rusty or corroded and is hard to move these parts will help you fix that permanently. This track assembly was removed from a rust free 1983 300D. It was not subjected to rust or water. Comes with the front seat handle and lever. Does not come with side seat handle or lever. Will need lubrication. Requires assembly to install.