Fits all 123 Chassis wagons from 1979 to 1985 -- Factory Height 13.5 inches
These special springs are unique to wagons only. They are designed to only support the weight of the car when it is unloaded. With age and malfunction hydraulic struts these springs can weaken and allow the rear of the vehicle to sag. NOTE: Before replacing springs you should first check the condition of the rubber center rear end mount which is the no. 1 cause of rear end sag.
123 300TD Wagon Rear Suspension Coil Spring
$67.50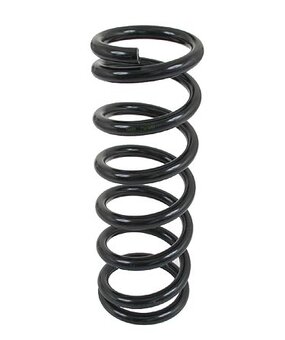 Product Details
Rubber spacers are installed on the top of these springs and come in three different thicknesses.  Having the correct spacer can also help in setting proper ride height.  See our rear spring rubber spacer selection elsewhere on our website.