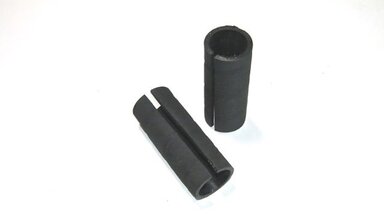 $19.50
Currently out of stock.
Best way to protect the underside of your car from rust and to keep the jack stand from slipping
Over the years Kent has used a number of different things to place on top his jack stands to prevent damage and for added security. He has even tried some of the commercially available jack stand plastic covers. Nothing has proven to work better than the special cut reinforced hose shown here.