Fits all 123 300TD 1979 to 1985 - Corrosion free with bracket - Free how-to-adjust video and pin centering tool for installation
EXCELLENT refurbished leveling valve as shown. This one is right up there with the best we have seen. Never been subject to road salt. It is super clean inside with hardly any scratches.  Kent has taken this apart in his shop, cleaned it, and inspected it. All new seals installed. You will receive his video on how to adjust it once installed on the car and a flag pin to complete the adjustment.  He also recommends having his special toolset to make sure you don't lose your mind while attempting to get the rod off and the locking nuts tight. See related products below.
W123 300TD Wagon SLS Hydraulic Suspension Leveling Valve - REBUILT
$448.00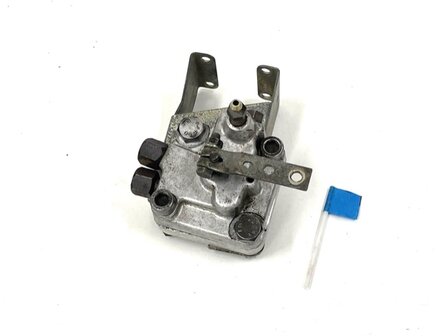 Product Details
PLEASE NOTE:  On some valves, the outside fittings vary. You can install the fittings from your current pump if need be.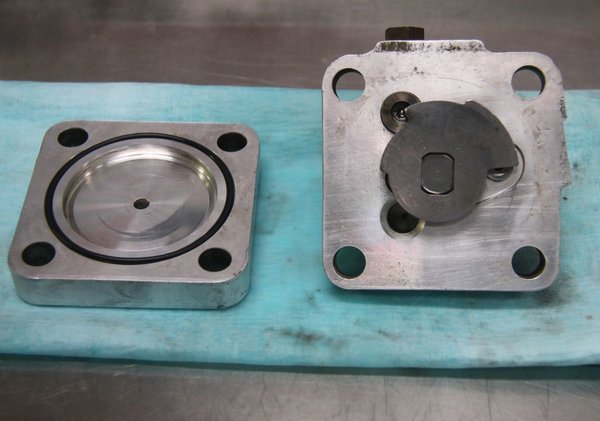 When you receive the rebuilt leveling valve here are some tips and precautions.
Be very careful when handling so no dirt particles will enter the unit and be SUPER CAREFUL when installing the threaded end of each hardline so you do not cross-thread. Run the fitting in two or three full turns by hand before you ever put a wrench to them. You may need to take some of your fitting adapters off your old valve and install them on the new valve before mounting them in your car.
Follow the video instructions adjust after installation.  
Related Products:
---