For 300TD Wagon 190E 16V 500SEL and Other Models up to 1991 with FREE filter for the W123 wagon
Dont neglect this service as many do! I recommend the hydraulic fluid and filter be changed every 30,000 miles. You would not believe how many SLS vehicles I have seen with dirty hydraulic fluid - I mean nasty!  Sometimes I have even found engine oil in the system!  Let me tell you, the system does not respond very well with dirty or high viscosity oil.  ALWAYS use the proper hydraulic fluid made specific for Mercedes Benz SLS suspensions.  If in doubt about what is currently in your reservoir, flush your system and install new fluid and filter.  An empty SLS will require approximately 3.5 liters of fluid to fill it.  You will need 4 liters to thoroughly flush out the old fluid. PLEASE NOTE: The included free filter will only work on the W123 300TD wagon. For the 16V and the SEC the filters are plastc and are cleanable. If your's is damaged you can order separately. See related products below:
SLS (Self Leveling Suspension) Fluid Service Kit with Instructions
$76.50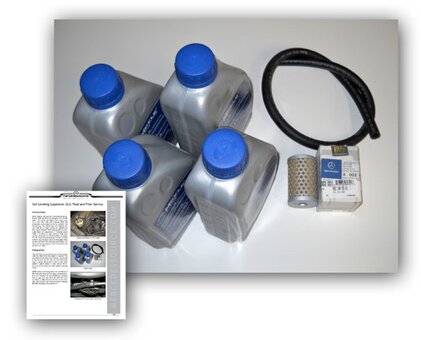 Product Details
PLEASE NOTE: NO EXPEDITED SHIPPING. This liquid can only be shipped UPS ground. 
This kit includes the following:
4 liters of Mercedes spec hydraulic suspension fluid
I system filter (FOR W123 300TD ONLY)
2 feet of flushing hose
Detailed PDF instructions on how to properly "flush" the system and install a new filter.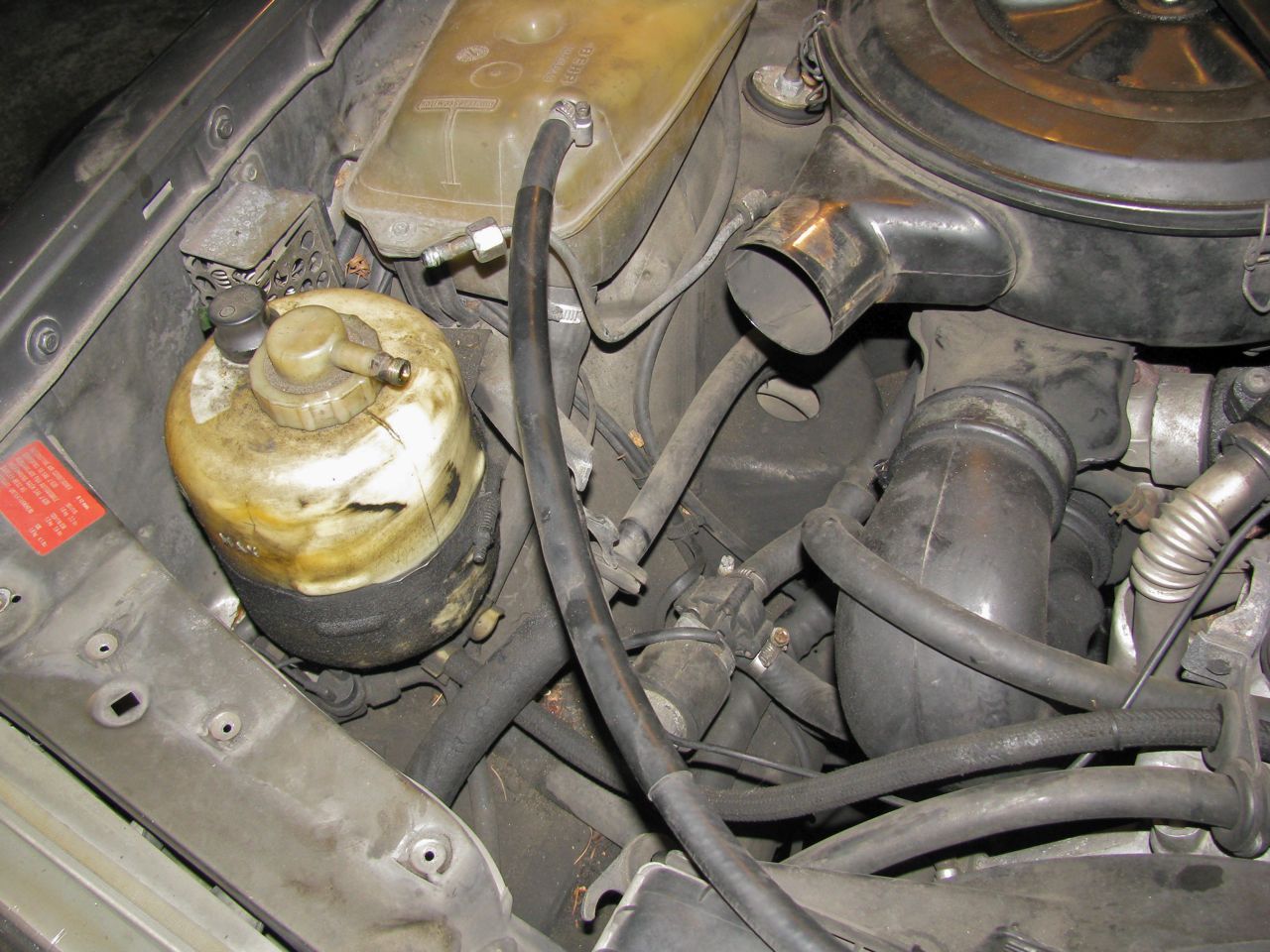 _______________________________________________________________________________
How to view the PDF digital instructions:
Once you complete the purchase of this product you will be able to download the digital instructions immediately when you are logged in and on your personal account page (click on My Account). Any PDFs will show up under My PDF Manuals. You will be allowed three downloads, so please save the file on your machine for backup.
_______________________________________________________________________________
Related Products:
---