Adjustment can be done with regular wrenches, but when you are doing it under the car with engine running your words will not be kind.
Why these special tools? Can't you just adjust that rod with a couple of combination open end wrenches. Maybe yes and no... have you tried it?  You can not get the rod off with a regular thickness 10 mm open end wrench. Then just try to loosen and tighten the locking nuts on the adjusting rod when you are laying on the ground under the car with the engine running!  Tool set comes with free video instructions on adjusting the valve and a carbon fiber pin tool. 
SLS Leveling Adjustment - Special Tool Set for Adjusting Ride Height
$38.95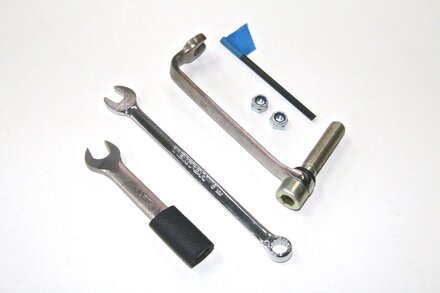 Product Details
This custom tools set is designed by Kent and manufacured in his shop. You have one thin head and short 10 mm open end wrench and one curved head 10 mm open end with a bolt going through the box end of the wrench. The purpose of the bolt is to give you extra torque when twisting the head of the wrench. PLEASE NOTE: as of March 24, 2016 we have added a modified 8 mm wrench to work with the new rods available and raised the price of the tool set accordingly.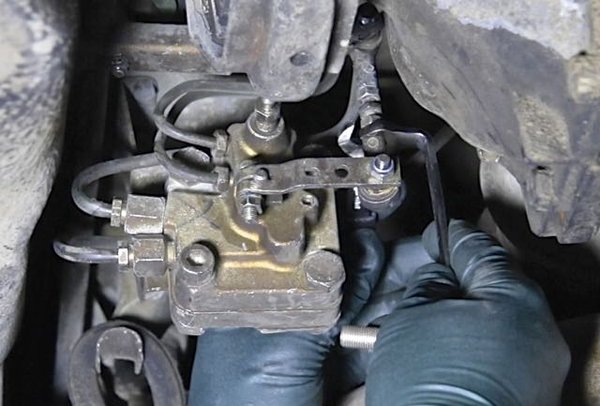 These can save your knuckles and your sanity!!!
For other related SLS repair parts and videos see below: 
Related Products:
---