Specific for the W123 300TD Wagon. May work for hose replacement on other models. Please read details below.
If you own a 123 wagon or other Mercedes with self-leveling suspension, you will be faced someday with having to replace the main high-pressure hydraulic hose that goes from the engine-driven pump to a metal line fitting routed back to the rear suspension. These hoses are failing now on a regular basis. They will leak at the fittings and they deteriorate from the inside out (see image below). The problem is new hoses are no longer available. The hose length and removal instructions are specific to the 1979 to 1984 300TD wagon. Once you get the hose on the bench this kit will show you how to use your existing fittings and install them on this new expensive high-quality steel braided custom Parker Hose ( much higher grade than the original O.E hose). If your current hose has internal plastic restrictor plugs the instructions will show you how to use them with this new hose. The kit will also work on the 1985 300TD with trap oxidizer but hose removal and length will be different. The hose in this kit will also work on the 450SEL 6.9, 190E 16V, 500SEL, 560SEL and other models with SLS. PLEASE NOTE: The instructions will not explain how to remove the high-pressure hose from these other models, but the procedure for removing the old fittings from your failed hose and installing them on the new hose in this kit are the same.
Self Leveling Suspension (SLS) High Pressure Hose Replacement Kit w/ Instructions
$89.95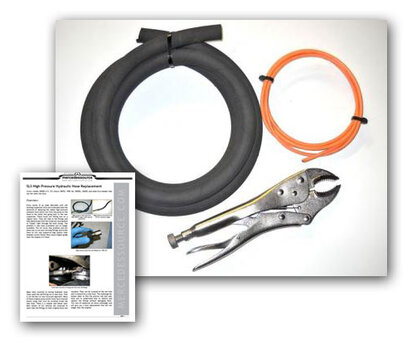 Product Details
The picture below shows the first sign the factory hose is beginning to fail. If you look closely you will notice small bubbles starting to form on the surface of the hose. The hose below was removed recently from a 6.9. Age is the killer. These hoses just don't last much longer than 20 years. Lack of regular fluid changes can accelerate deterioration by allowing moisture to weep into the hose outer layers.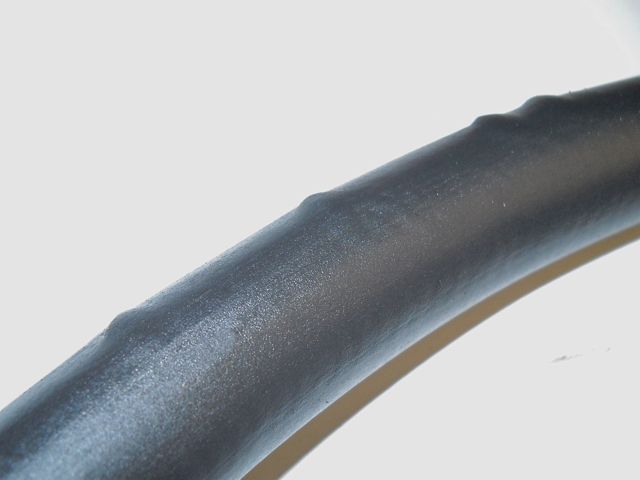 A special curved jaw vise grip is included. These locking pliers (along with a heavy bench vise) are necessary in order to remove the original fittings from your old hose and install them on the new high strength hose. The kit comes with 60 inches of hose which is enough for a 123 wagon and 126 sedans, as well as enough for all four strut hoses on a 6.9 (picture lower right). Included stiff wire or small plastic hose is used to remove the plastic restrictor (anti-cavitation) plugs from the old hose without damage (300TD only).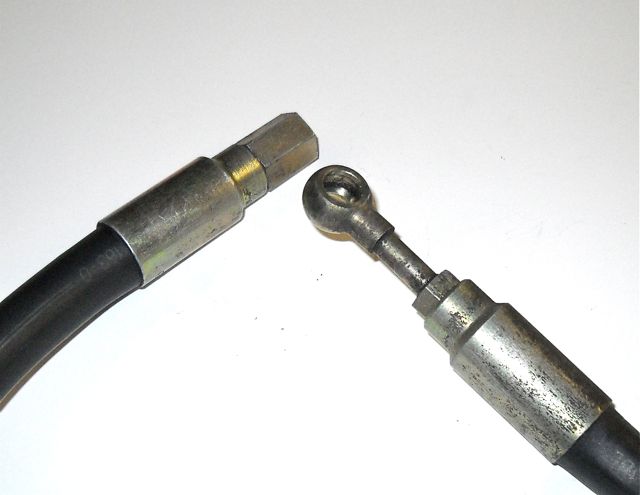 Kit comes with 55 inches of very expensive steel braid reinforced hose which is enough for a 123 wagon (picture lower left)as well as enough for all four strut hoses on a 6.9 (picture lower right). Complete illustrated step-by-step illustrated instructions are included.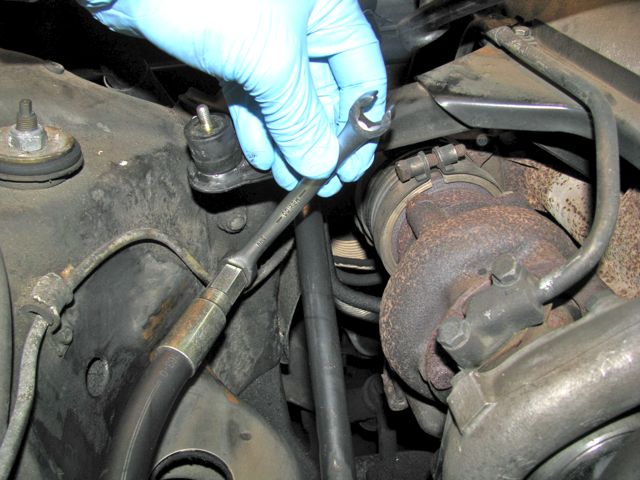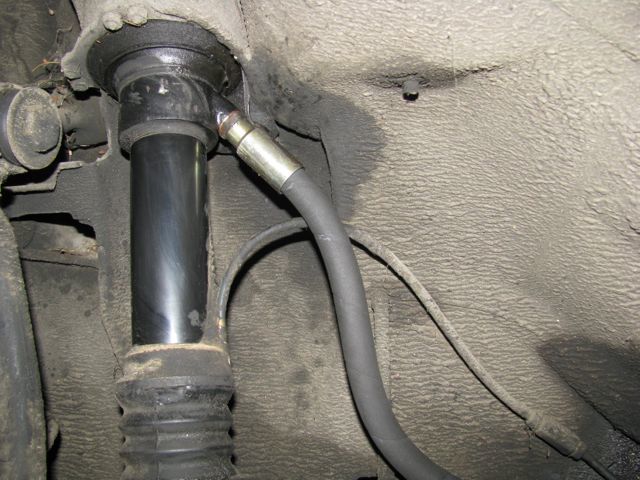 _______________________________________________________________________________
How to view the PDF digital instructions:
Once you complete the purchase of this product you will be able to download the digital instructions immediately when you are logged in and on your personal account page (click on My Account). Any PDFs will show up under My PDF Manuals. You will be allowed three downloads, so please save the file on your machine for backup.
_______________________________________________________________________________