To reduce pump and steering box wear - replace that old automatic transmission fluid with enhanced power steering fluid
NOTE: UPS GROUND SHIPPING ONLY.  This complete kit will help you flush the old ATF fluid out of your power steering system and replace it with new high-performance power steering fluid. This is the very best thing you can do to add life to your steering gearbox. 3 liters are supplied to help you completely flush out the old automatic transmission fluid. If you have a very dirty system that has not been flushed in years, I recommend you purchase an additional liter ( see below). You will receive a new filter along with some extra hardward and supplies to help you do it quickly and cleanly ( by avoiding fluid spills during the flushing process). Watch the 2nd video below to see why Kent includes the special towel in the kit. 
1977 to 1985 Power Steering ATF Fluid Upgrade Kit w/ Video Instructions
$59.95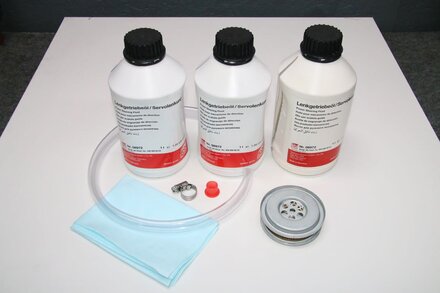 Product Details
Why would you want to remove the automatic transmission fluid anyway. Be sure to watch Kent's video and he will explain why. It is really something that you need to do to prolong the life of your steering box. 
This is something you can do yourself. You will need a helper inside the car and a way to jack the front end of the car up so the wheels are off the ground. No special tools required.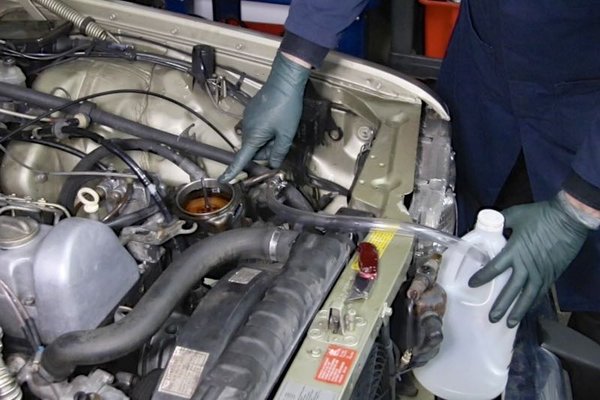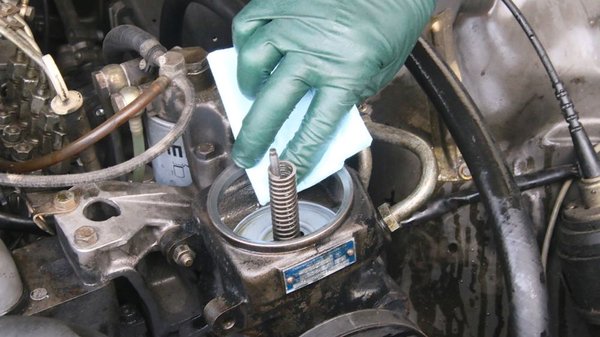 The special cloth included in the kit is perfect for wiping out the inside of the pump reservoir.
PLEASE NOTE: This high-performance fluid can be used in all the older models as well all the way back to 1958, but the instructions in this kit only include those models where the power steering reservoir is mounted on top the engine mounted pump as shown above. To purchase the fluid separately please see related products below.
Related Products:
---