Comes with everything you need to do a first class job plus two on-demand videos to help you overhaul and adjust the valve yourself
This is the most thorough kit available anywhere in the world for opening up and resealing your early style (square ) SLS leveling valve. This was used on all W123 300TD wagons and a few other models during that same time period.
Early SLS Self Leveling Valve Cleaning and Resealing Kit
$48.50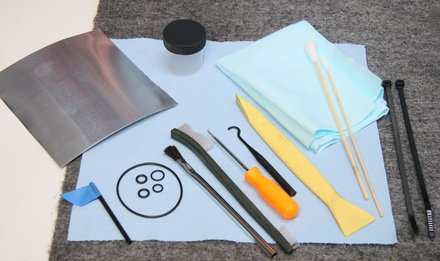 Product Details
It fits some euro model 116 and 123 with the same valve.
Does not work on w124 or w126 560 sel or sec.
Along  with the items you see here you will receive over one hour in video instructions (two separate video) on how to take the valve apart without damaging it, how to clean the parts thoroughly and install the new o-ring seals, how to make sure you get all the internal parts installed in the proper order, and how to adjust it properly once you get the valve back on your car. 
The kit includes the following:
5 new high quality nitrile o-rings of the correct diameter and thickness
6 inch square of think aluminum to be used to protect the valve during disassembly
Special lint free cleaning cloth to final wipe before assembly
Zips ties to aid in overhaul
1 oz emply container to hold lubrication during assembly
Reduced lint cleaning swabs
Plastic trim tool for internal disassembly of critcal parts
Special modified pick tool to remove the old o-rings
Plastic cleaning pick for cleaning o-ring bores
2 types of cleaning brushes
Carbon fiber final adjustment pin tool to set proper ride height
Complete video instructions by Kent Bergsma  ( two videos )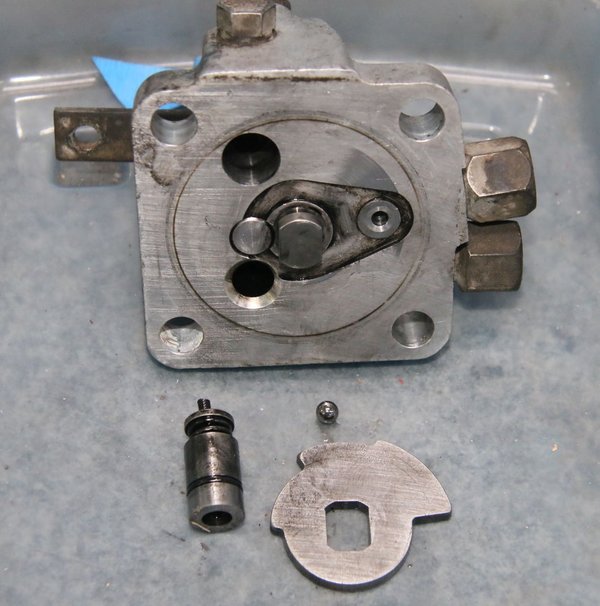 There are a few other things you will need that are not included in this kit. When you reinstall the valve you will need at least 2 liters of hydraulic fluid to refill the system. If you plan to do a full system flush you will need four liters. See our flush kit below that comes with instructions.  NOTE: no information is included in this kit on flushing the old fluid out of the system. You should also consider getting Kent's special tool set for adjusting the ride height rod and if your rod shows signs of wear you should replace it.  See related products below:
Related Products:
---