All models 1981 to 1991. New aftermarket part. Has proven to be very reliable and the price is right!
New heater blower motor assembly with fan and housing. Installation is very easy once you get that pesky under dash panel off on the right side. We do include instructions for that but not for the actual removal of the motor. You will see the 8mm attachment bolts. Remove those and just unplug the unit to remove.
W126 Chassis New Heater Blower Motor Assembly
$134.25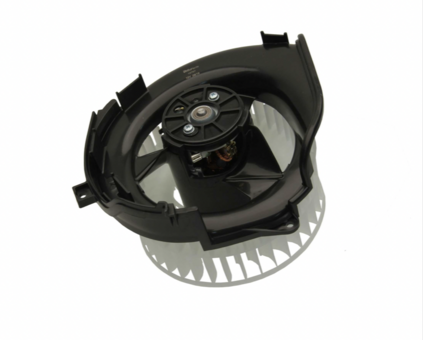 Product Details
This quality unit fits all 126 chassis sedans and coupes both gas and diesel from 1981 to 1991. In most cases replacing the brushes in your heater motor will fix your problem (and we do carry brush kits for your motor) but sometimes the motor is fried or the bearings are worn out. In that case you have to replace the motor to solve the problem.