FREE anti-seize compound
6 high quality Bosch glow plugs with Special carbon reamer included. This reamer should always be used to ream out the glow plug holes when changing your plugs to improve efficiency and glow plug life.
1996 to 1999 E300 Diesel Glow Plug Set with Reamer - Special
$159.50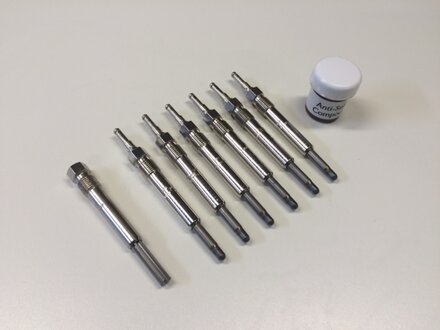 Product Details
These engines are know to seize glow plugs in the head. Always use correct anti-seize compound on the threads only when installing. We include a 1/2 oz container of high temp anti-seize at no extra cost. To see Kent's video on the problem of removing a stuck glow plug CLICK HERE.
For 1996 to 1999 W210 E300 ONLY.  No instructions available at this time. 
Related Products:
---