1995 to 1999 604 605 606 Engines - Custom made by Mercedessource
Cleaning out the carbon is a MUST anytime you change glow plugs in these engines. If you don't do this your engine will not run as well a startup and it will shorten the life of the new plugs. This is a high quality custom made glow reamer. All steel body. Made by Kent Bergsma. Much stronger that the common aluminum type available. Sorry, NO instructions included.
E300D Diesel All Steel Glow Plug Reamer - Long Port Version
$58.50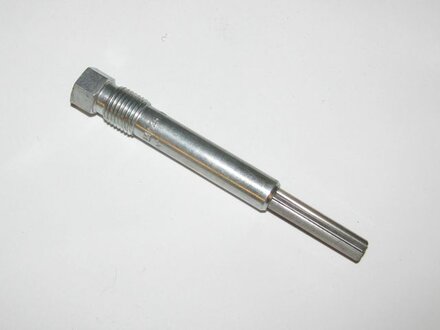 Product Details
WARNING: Always use anti-seize compound when replacing the long glow plugs in these later engines.
Preventing Mercedes Benz Diesel Premature Glow Plug Failure by Kent Bergsma