For Late 123 and 126 chassis 1981 to 1984 Turbo transmissions only - Other models coming soon.
This is the most complete front reseal kit on the market today. It includes Kents new IMAGE-BY-IMAGE instructions. That means there is an image for every single step in the operation of replacing these 2  (Yes there are 2!) critical front seals. This information is not available in any other manual anywhere. For a lasting leak repair both the torque converter lip seal and the pump o-ring seal should be changed. If your transmission is leaking and you think all you need to do is replace the torque converter seal - you may be doing the job again soon!
617 Turbo Diesel Transmission Front Reseal Kit - Late
$44.50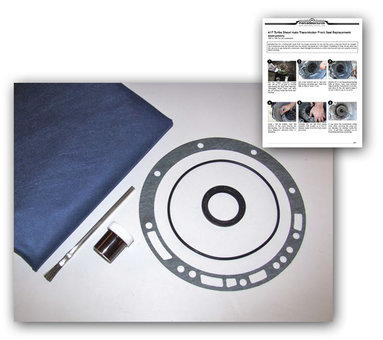 Product Details
This complete kit Includes the following:
Front pump cover o-ring
Front cover gasket
Torque Converter shaft seal Front (Torque Converter) - 43 x 58 x 7mm
Aviation Permatex gasket sealant
Complete PDF IMAGE-BY-IMAGE instructions for installing seals and gasket
Front pump assembly must be removed from the transmission case to replace large o-ring seal.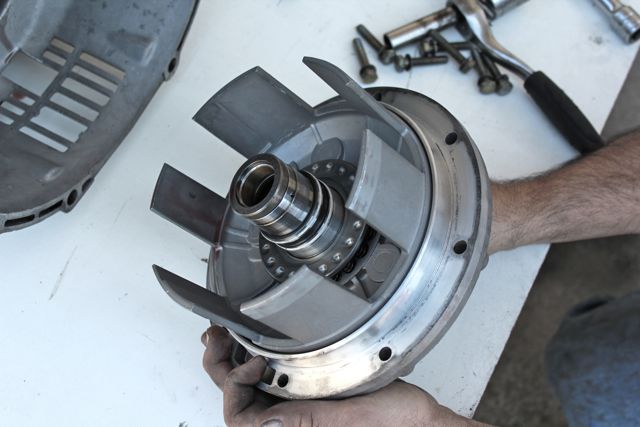 Bonus Supplies include:
Acid Brush
Large lint free absorbent cloth work bench cover
Lint free work bench cover is supplied to keep lint and dirt out of the transmission - CRITICAL!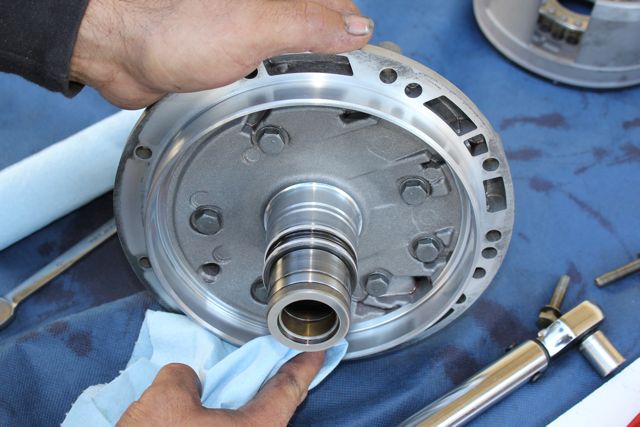 Fits 722.315 Automatics from 1981 to 1984 only. Other items you may need:
The transmission must be removed from the vehicle and placed on a work bench.Instructions for transmission removal are not included with this kit. If you need transmission removal instructions these can be purchased separately below.
We highly recommend  our Front Crank and Transmission Seal Removal Tool: Works on all automatic transmissions from 1965 to 1995
If you have a leaking transmission seal it can be a real bear to get the old seals out without this special pry tool. This tool also works great for front crank seals as well.
_______________________________________________________________________________
How to view the PDF digital instructions:
Once you complete the purchase of this product you will be able to download the digital instructions immediately when you are logged in and on your personal account page (click on My Account). Any PDFs will show up under My PDF Manuals. You will be allowed three downloads, so please save the file on your machine for backup.
_______________________________________________________________________________
Related Products:
---