All the parts you will need to make your 6.9 FID like new. Also fits late 450SEL (4.5) and some 1976 to 1978 450SL with 2 hole accumulators
This is our most complete FID kit yet. Kent wanted to make sure you would have all the parts you need including hardware. When these classics get those old everything needs to be replaced for peak and reliable performance. BUT - before you think about ordering watch the first video below to make sure this overhaul kit will fit your Mercedes. 
1976 to 1979 450 and 6.9 Fuel Injection Delivery Overhaul Kit w/ 2 Hole Accumulator
$488.50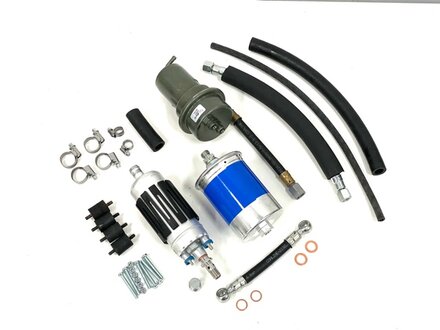 Product Details
Summary of kit components:
New Bosch Fuel pump with special adapter fitting
New German fuel filter
New aftermarket 2 hole accumulator
3 new factory type crimped fuel hoses
Special outlet hose length ( you put together)
Quality hose clamps
Sealing rings
New rubber shocks with new nuts
New bracket screws and nylock nuts
Video instructions x 3
For instructions, you can view Kent's video on rebuilding a 380SL FID. Bracket and hoses are different but basic principles are the same. You will also receive his on-demand video on how to drain the old fuel out of the gas tank ( 107 example shown) and lastly, view the two Youtube videos above for additional assembly information.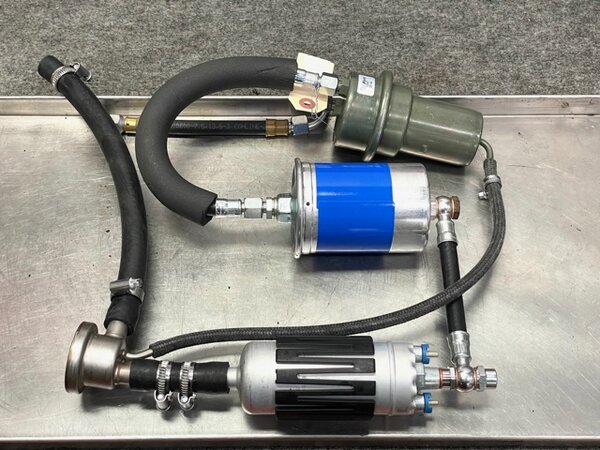 We recommend you also replace the fuel tank outlet screen if that has not been recently done. See related products below:
Here is a 1976 450SL with this FID system. Note that almost all components will need to be replaced.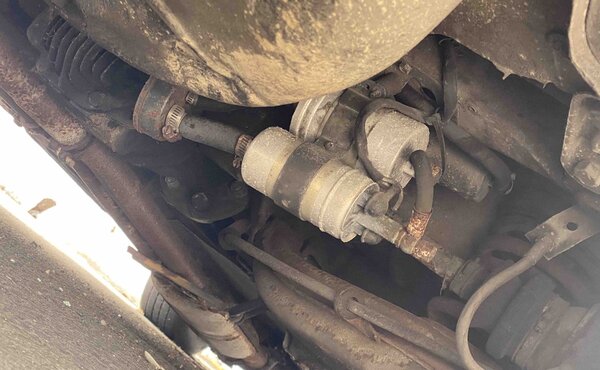 Consider replacing the fuel injectors while installing a new F.i.D. You won't believe the different they will make!  See related products below:
Related Products:
---