300D 300CD 300TD 300SD 300SDL 190D
Fits chassis 116 123 126 124 and 201 Diesels with pencil glow plugs, from 1978 to 1989. This includes the OM617, OM601, OM602, and OM603 engines.  They also work on 1977 to 1979 300D 300CD and 300TD with series glow plugs. This pack includes three individual fuses.
80 AMP Glow Relay Strip Fuse - 3 Pack
$2.95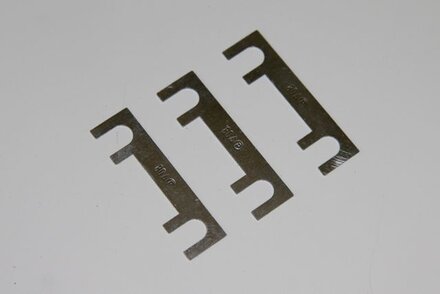 Product Details
These little strip fuses are located on the firewall or in the Glow Plug Relay and can sometimes be the cause of your glow plug problems. Even if it appears to be good, we recommend that you physically remove it and inspect it for cracks or breaks before you replace the Relay!
PLEASE NOTE: This fuse can also be used in the 240D but the original on some models was only 50 amps. If you short out a glow plug in your 240D it will blow an 80 amp fuse! If you really want the 50 amp you can purchase those separately below.
Related Products:
---