How to determine if the engine noise is external or internal
Diesel engines make noise. Some ticking and rattling is normal and not something you should be concerned about. Certain loud knocking or rattling noises could be a sign that something bad is happening to the engine, especially if the noise comes on suddenly. Trying to determine the source of the noise can sometimes be a real challenge.
Abnormal Diesel Engine Noise Troubleshooting - On Demand Video
$4.99
On Demand Video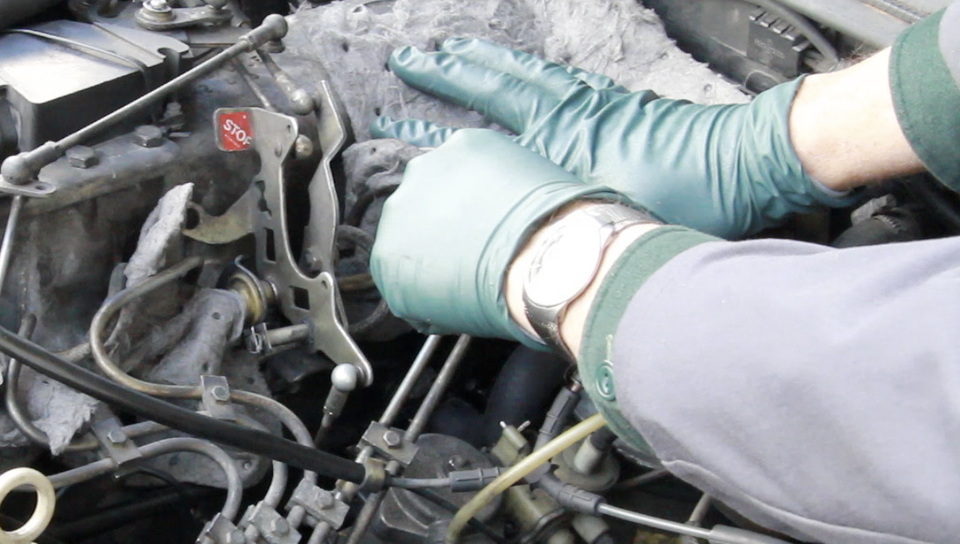 Product Details
Over the years of working on hundreds of Mercedes diesels Kent has learned a few tricks on how to troubleshoot and isolate these strange noises. This is such a common problem that he wrote a manual titled "Why Does My Diesel Rattle and Knock." He also discovered that diesel purge can be used to determine if a knocking noise is related to the fuel injectors or if it is inside the engine. Be sure to watch his on demand video showing the process he uses while trying to isolate the noise coming from an unhealthy 617 turbo diesel engine. In this on demand video Kent takes on the challenge to help a friend find the source of a loud engine knock in a 1983 300D. The goal is to find out if the knock is repairable or if the engine is terminal. You will be able to clearly hear the knocking noise in this video. 
Keep in mind this is a troubleshooting video and does not go into any details on repairing the causes of such knocking noises. Be sure to use our solutions finder to search for other causes of diesel knocking and rattling sounds.
Related Repair Details NOT included: Does not cover isolating noises outside the engine nor does it cover how to fix the noise once you find it.
Chassis/Models Used in Production: W123 1983 300D
Information applies directly to the Following Chassis/Models: All diesel 200D 220D 240D 300D 300CD 300TD and 300SD 1965 to 1985
Information applies indirectly to the Following Chassis/Models: 60x diesel engines from 1984 to 1993 in the 190D 300D 300TD 300SDL and 350SD / L
Total Run Time:  9:05 Minutes
---
How to view this on-demand video:
Once you complete the purchase of this video you will be able to view it immediately when you are logged in and on your personal account page (click on My Account). The video(s) will show up under My Video Manuals. The video is NOT downloadable to your computer or mobile device, but you will be able to view it anytime, from anywhere and from any device as long as you have internet access and you are logged in to your account at mercedessource.com.
Important note: This video manual may or may not include all the information you will need to troubleshoot and/or repair your specific problem/s. Please read the full description carefully to determine if this video is applicable to your year and model and contains the information you are looking for. If not, please refer back to our "Solutions Finder" and enter your chassis number and the specific problem you are having to see if we offer a solution.
Related Products:
---