Extremely critical on later cars with on board computer systems
In this video Kent explains some of the key reasons for poor battery contact and loss of voltage to important electrical components.  If you want your later model Mercedes to run a peak performance pay attention to your battery. All kinds of weird things can happen to a computer aged vehicle when the computers and electric control units do not receive 12 + volts. 
Battery Connection Troubleshooting and Maintenance - On Demand Video
$2.99
On Demand Video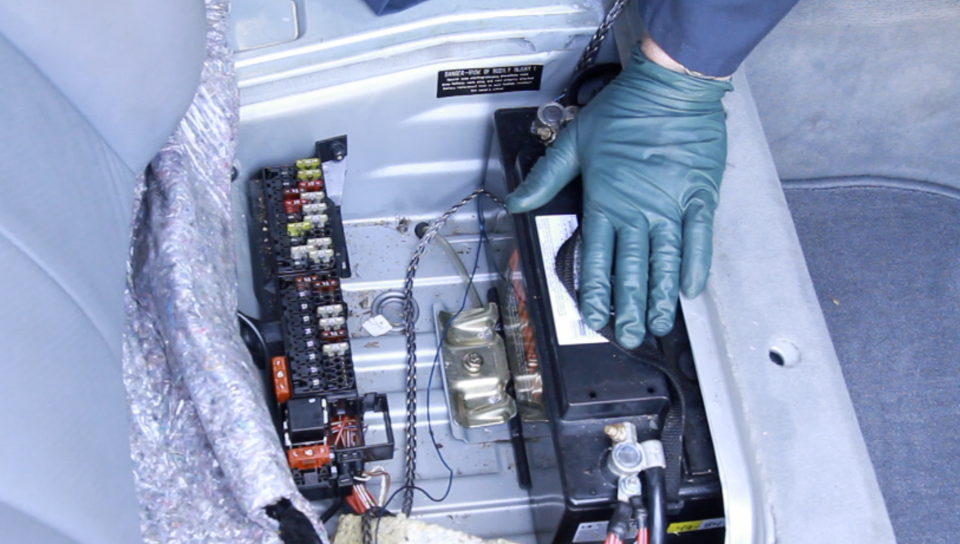 Product Details
Video Preview:
The short video clip above is an overview of what is included in the full on-demand video.
Kents shows examples of problems he found on a 1989 300E and a 2000 E430. These type of problems can happen on older cars and other makes as well.
Related Repair Details NOT included: This video stresses the importance of good battery contacts and grounds. It does not cover battery maintenance and restoration, battery types, charging systems, or how to troubleshoot a persistant discharge problem. 
Chassis/Models Used in Production: 1989 300E and 2000 E430
Applies to the Following Chassis/Models: Although most comments related to newer models with computers the principles apply to all older Mercedes Benz
Total Run Time: 8:16 Minutes
---
How to view this on-demand video:
Once you complete the purchase of this video you will be able to view it immediately when you are logged in and on your personal account page (click on My Account). The video(s) will show up under My Video Manuals. The video is NOT downloadable to your computer or mobile device, but you will be able to view it anytime, from anywhere and from any device as long as you have internet access and you are logged in to your account at mercedessource.com.
Important note: This video manual may or may not include all the information you will need to troubleshoot and/or repair your specific problem/s. Please read the full description carefully to determine if this video is applicable to your year and model and contains the information you are looking for. If not, please refer back to our "Solutions Finder" and enter your chassis number and the specific problem you are having to see if we offer a solution.
Related Products:
---