Learn how to do this on a regular 6 month basis or you could suffer some serious consequences
DO NOT neglect your W123 hood hinge and firewall corner drains. The problems plugged drains can create arre many and the 123 sedans, coupes and wagons are more prone to front plugged water drains than any other model. This includes all 240D, 300D, 300CD, 300TD, 280E and 280CE built from 1977 to 1985. Broken and seized hood hinges, rust in and under the battery tray, rust holes near the firewall that allow rain water to run onto the cabin floors - this is what Kent has seen over and over again!  Pay attention if you own a W123!!
Cleaning, Servicing and Repairing W123 Water Drains and Surrounding Area - On Demand Video
$9.99
On Demand Video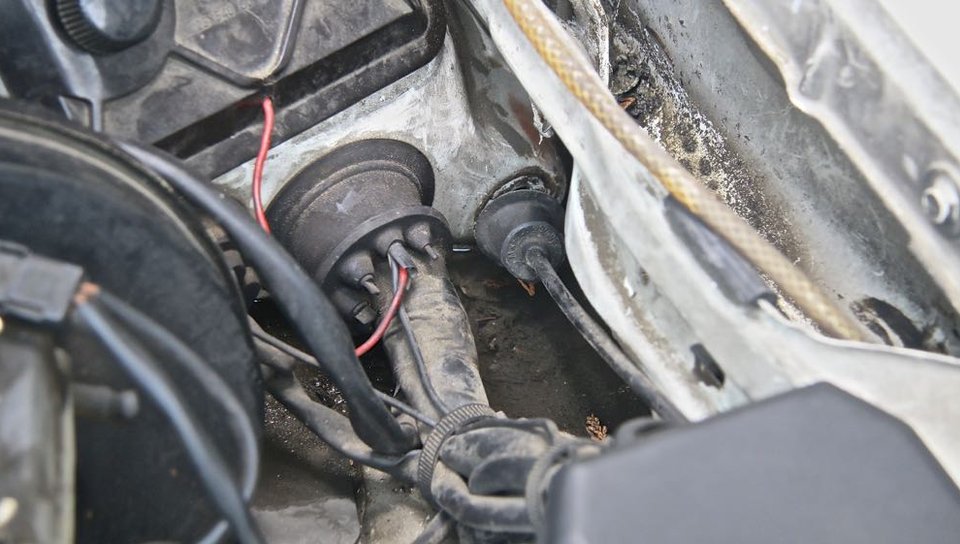 Product Details
 In this instructional video Kent will show you where the drains are located and how to safely clean them without scratching the paint (which can lead to future rust), how to remove the battery box tray and inspect underneath it, how to inspect for leaks, and how to thoroughly lubricate the hood hinges so they will not seize up in the future.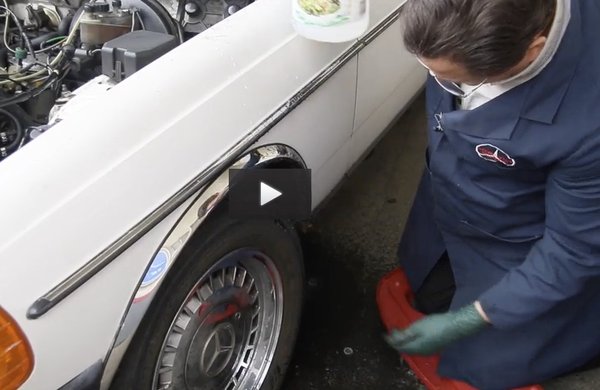 Total run time 28:02
---
How to view this on-demand video:
Once you complete the purchase of this video you will be able to view it immediately when you are logged in and on your personal account page (click on My Account). The video(s) will show up under My Video Manuals. The video is NOT downloadable to your computer or mobile device, but you will be able to view it anytime, from anywhere and from any device as long as you have internet access and you are logged in to your account at mercedessource.com.
Important note: This video manual may or may not include all the information you will need to troubleshoot and/or repair your specific problem/s. Please read the full description carefully to determine if this video is applicable to your year and model and contains the information you are looking for. If not, please refer back to our "Solutions Finder" and enter your chassis number and the specific problem you are having to see if we offer a solution.