Alternative to expensive factory preglow relay on 1980 to 1993 diesels W116 W123 W126 W201 W124 and W140
Can be installed on the following models:  Please read carefully. All Turbo 116 and 126 300SD 1978 to 1985. All 123 turbo and non turbo 240D 300D 300CD 300TD 1980 to 1985. 1984 to 1989 201 190D. 1986 to 1991 126 300SDL 350SD and 350SDL. 1986 to 1993 124 300D and 300TD. 1992 to 1993 140 300SD and S350. WILL NOT FIT models with series loop style glow plugs up thru 1979.  NOTE: Your vehicle must have the pencil style glow plugs wired in parallel. If you have an earlier model with series style (loop) glow plugs then you must purchase my other kit with special glow plugs included. If you are tired of glow plug relay problems, then this kit is made for you.
Diesel PENCIL Glow Plug Relay Manual Override Kit
$89.95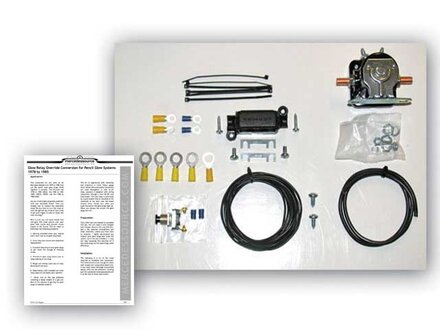 Product Details
How would you like to be able to control when and how long your glow plugs stay on? Maybe you have had the experience of glow cycling your engine two or three times on those cold winter mornings or worse yet, maybe you have had the misfortune of your glow relay not shutting off. If that happens you will have a dead battery for sure and maybe burn out your glow plugs to boot. When installed, our kit will give you total manual control of your glow ignition system.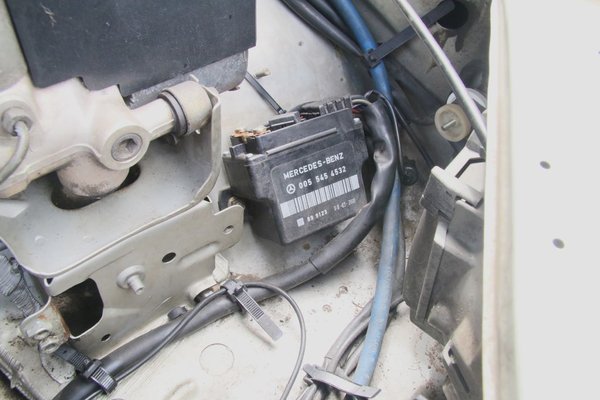 The key to the conversion is replacing your expensive factory automatic relay (located on the drivers side forward inner fender panel) with a new heavy duty manual relay that is controlled by a switch that you will mount under your dash left of the steering wheel. When you push this switch with your left hand the glow plugs will come on. When you release the switch the glow plugs will turn off. YOU decide how long to run your glow cycle depending on outside temperature and temperature of the engine. You can even hold the button down for 20 to 30 seconds after the engine fires up for smoother starts and less smoke.
Check out Kent's video for more info Mercedes 1978 to 1985 Diesel Pencil Glow Plug Relay Manual Activation Kit
The complete conversion kit includes the following
Heavy Duty Manual Relay
Quality push button hole mount switch
Mercedes factory 80 amp fuse holder
2 - 80 amp strip fuses
Correct size and length of wire needed
All terminal connectors required
Complete step-by-step illustrated instructions PDF
If your diesel engine is getting a little tired, this kit can help keep it going for a while longer. You know that if you can just get it started it will go forever.. For you who are running waste vegetable oil, this relay setup will help start your engine in the morning if you did not fully purge the injection pump of grease the night before.
Remember: you will lose the automatic function so you will have to think and count (seconds in your mind) when you start your engine. You may also lose the glow dash light depending on condition of your old relay how you wire it. But I believe the benefits far outweigh the inconvenience of having the push the button on the dash. For some of you, I think you may find pushing the button gives you a high that comes from being in control.
SPECIAL NOTES FOR 1986 TO 1995 DIESEL OWNERS: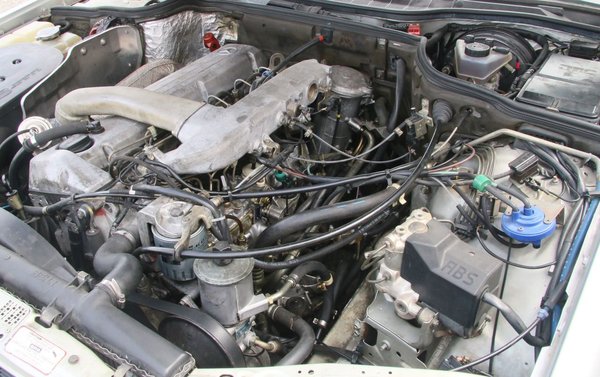 Kent's instructions and related installation pictures are specific to the 1980 to 1985 models. That does not mean you can not install this conversion kit in a 1986 to 1995 model. Just keep in mind you will not see pictures or a direct reference to your model in his instructions. The principles are the same. The wiring is the same. Just the location of the components will be slightly different. The original glow relay is mounted in a couple different locations on these newer models. You will need to mount the new solenoid near the factory relay (leave it in place). You will have lots of room to work with. Here you see a good place to mount the solenoid in a 1986 300SDL: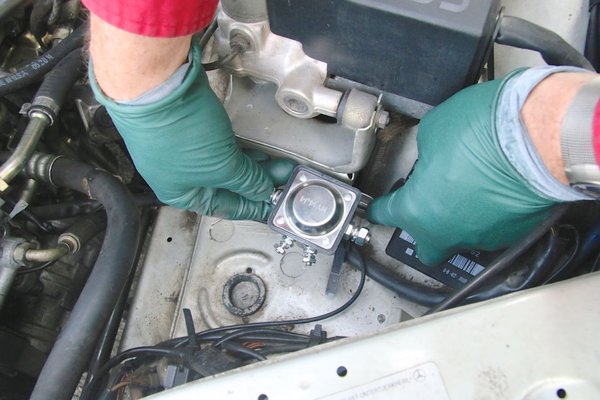 _______________________________________________________________________________
How to view the PDF digital instructions:
Once you complete the purchase of this product you will be able to download the digital instructions immediately when you are logged in and on your personal account page (click on My Account). Any PDFs will show up under My PDF Manuals. You will be allowed three downloads, so please save the file on your machine for backup.
_______________________________________________________________________________