For fuel injector service on 220D 240D 300D 300CD 300TD and 300SD 1970 to 1985
Any time you are removing and replacing your fuel injectors you will need to change the return hose and the heat shield crush washers. If you don't, you will have leaking hoses and possible compression leaks at the injector nozzles. The hose in this kit is cut to the proper length for quick assembly and no waste for the 5 cylinder engines from 1978 to 1985. You will received a kit for 5 injectors. If you have a 4 cylinder you can still use this kit but then you will end up with a spare piece of hose and one extra heat shield washer. For diesel engines 1970 to 1976 you may have to trim a little off a couple of the hoses ( just used your old hoses for patterns).
Early 4 and 5 Cylinder Diesel Fuel Injector Hose and Injector Washer Kit
$31.95
Product Details
The kit includes 6 pieces of hose as shown and five correct German made washers. The short piece of hose is included to replace the end plug on the rear most injector. The end piece in this kit DOES NOT INCLUDE the little metal plug. You will need to remove the metal plug from your old end plug hose and install it in the new short piece included. If you lost or damaged your old end plug you can purchase an end plug with the metal insert installed. See related products below:
When removing a replacing your diesel fuel injections you will need a half inch drive deep broach socket and a torque wrench. If you over tighten the injectors you can over crush the washers and damage the injector nozzle. See related products below::
If your hoses look dried out and have lost their flexibiiity it is time to change them BEFORE they break and start pumping diesel fuel all over the road.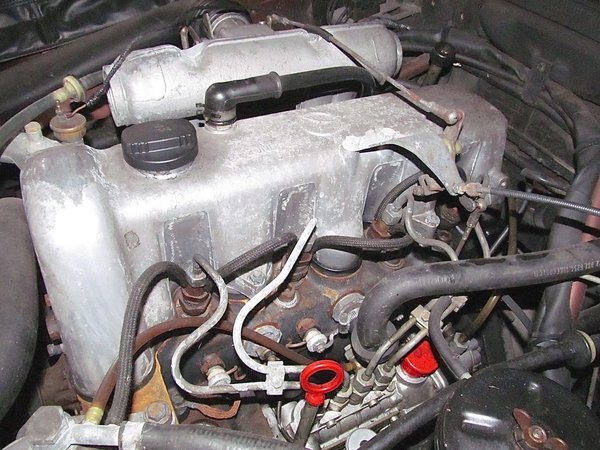 Related Products:
---