30 minute Instructions apply all M116 and M117 engines from 1970 to 1991. Principles also apply to 4 and 6 cylinder gas engines during that same period.
This video will walk you step-by-step through the proper procedures for doing a full compression test on your older V8 Mercedes Engine.  It is almost 30 minutes in length and very detailed.  Watch Kent's Youtube video below to learn why doing this is so important on your V8 W108, W109, R107, W116, and W126.
Early V8 Engine Compression Test Procedures - On Demand Video
$26.99
Get it for Free! This is available as a free add-on item. Review the product details for bundle options.
On Demand Video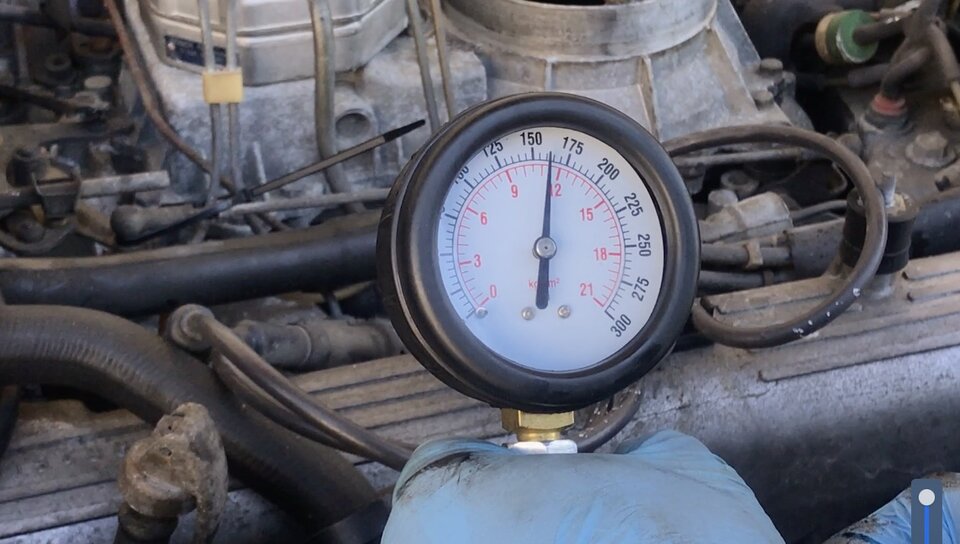 Product Details
This instructional video covers the following topics:
Reasons for a compression test
How to prepare an engine that has not run in years for the test
Removing and inspecting the spark plugs
Compression tester set-up and operation
How to use a remote starter switch
5 point checklist before beginning the test
An actual test is shown on all 8 cylinders
Do a wet compression test to locate problems
What a good test should be
Interpreting results
Options when finding one or more weak cylinders
Please remember that this video only covers testing your engine. No actual repair information is included. Please see the related products below to order our complete physical exam kit, spark plugs, or other parts related to doing an internal engine health check. 
---
How to view this on-demand video:
Once you complete the purchase of this video you will be able to view it immediately when you are logged in and on your personal account page (click on My Account). The video(s) will show up under My Video Manuals. The video is NOT downloadable to your computer or mobile device, but you will be able to view it anytime, from anywhere and from any device as long as you have internet access and you are logged in to your account at mercedessource.com.
Important note: This video manual may or may not include all the information you will need to troubleshoot and/or repair your specific problem/s. Please read the full description carefully to determine if this video is applicable to your year and model and contains the information you are looking for. If not, please refer back to our "Solutions Finder" and enter your chassis number and the specific problem you are having to see if we offer a solution.
Related Products:
---