For worn or collapsed padding on W114, W115, W116, W123 and W126 chassis seats with digital instructions ( PDF and Video)
If you have a reasonably good front seat bottom that is just a little HARD to sit on for any length of time then this "booster" kit may help solve your problem. It does not include all the foam you may need (depending on your seat style and cushion preference), but it does include the stiff rugged foam and the tools to install it. This kit may or may not fix your lower front seats on your older Benz. This won't help broken or sagging springs ( see our seat spring repair kit below). It will not fix torn upholstery! If you have seat spring problems then refer to our other kit listed below:
Front Seat Padding Booster Kit
$38.75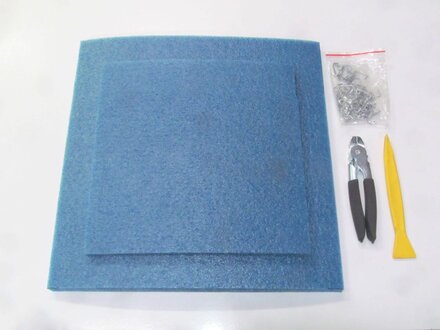 Product Details
This kit includes the following:
2 pieces tough sift blue foam (12-inch square and 16-inch square)
Spring-loaded hog ring pliers
90 to 100 hog rings
Plastic pry tool (style may vary from picture)
PDF written instructions to remove the seat from the car
Video instructions to remove the seat padding and beef up the bottom cushion
W126 owners: This kit will work on your car for models up to 1985, but the instructions do not include removing your front power seat. If you already know how to do that they all other instructions will apply.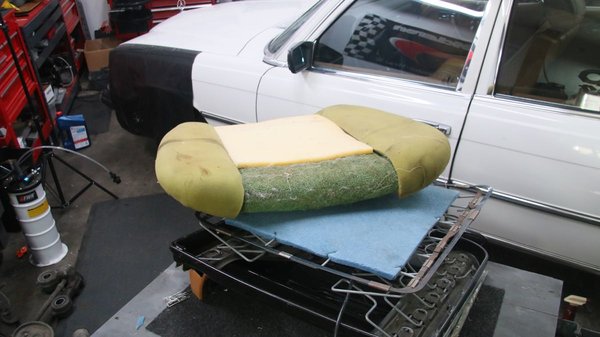 RECOMMENDATIONS: You may need additional tools and supplies to complete this repair. Specifically, you will probably want to find some additional soft yellow/white foam locally to get the "feel" you prefer... :-)
Hammer and soft wood block
Strong tape to tape up loose pleats on the back side of the cushion
Other pieces of SOFT yellow/white seat foam that you can purchase at fabric or hardware store
Spray adhesive to glue on soft foam that you supply  separately
W116 BEFORE picture: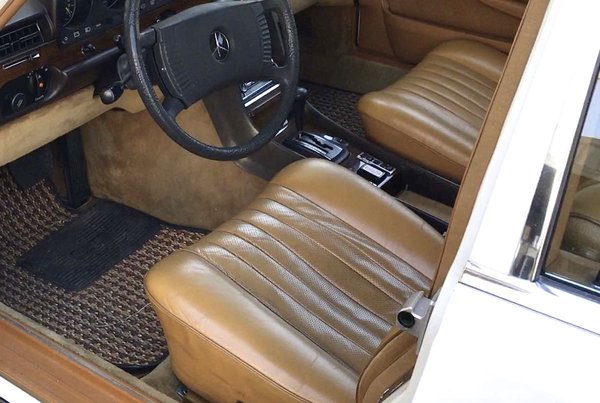 W116 AFTER picture:
Related Products:
---