For 3.5 4.5 380 420 560 V8s - 220D 240D 300D 300CD 300TD 300SD
Almost all Mercedes gas and diesel engines from the late 50's up to the early '90s used pressed in steel pins to hold the timing chain guide rails in position (inside the engine block). Please note that this only works on diesels up to 1985, excluding the 190D 201 chassis, gasoline v8 engines only up to 1991. To easily remove these you can use a slide hammer IF the engine is out of the car!!! In the real world of old cars, timing chain guide rails often have to be replaced with the engine in the car! There is no room between the front of the engine and the radiator to get any type of slide hammer or long puller tool to work.
Gas and Diesel Engine Timing Chain Guide Rail Pin Removal Tool
$18.95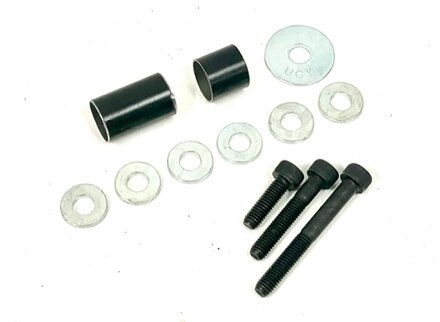 Product Details
Over the years I have worked on gas and diesel engines I developed this handy pin removal kit. You can use this hardware to get the guide rail pins out in very tight places (ie. working of upper guide rail replacement in the 350 450 380 420 and 560 V8 gas engines. A steel guide pin can be safely removed using a combination of this hardware. A tip sheet is included with pictures to explain how to use the tool. 2 different length spacers and 3 different length hex head high-stress bolts are supplied in this kit. Washers are included to help you change the "length of the puller" as you gradually pull the pin out of the head using varying length bolts. 
If you are purchasing any of our V8 guide rail kits you will need this or something similar. If you don't have misc metric hardware handy then I highly recommend you add this to your order.
The kit includes one large washer and six small washers. Use the large washer on top of the pipe spacer before adding other washers. This will spread out the load.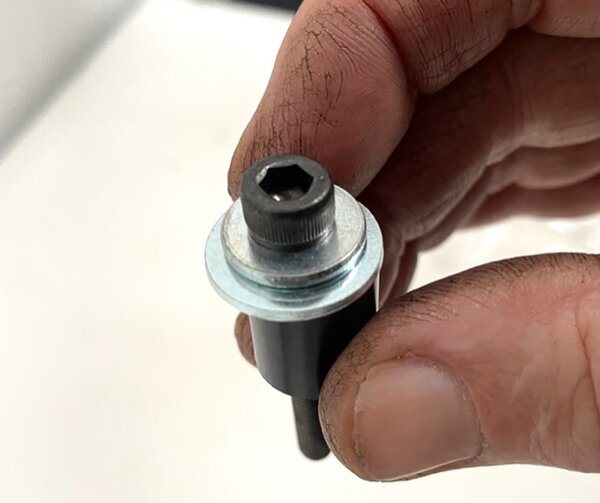 Related Products:
---