Best for adjusting diesel OM616 and OM617 alternator. High quality and great for getting into other tight places
This is a quality long 17 mm combination wrench with a "twist." The ratcheting box end can be adjusting straight or at any combinations of angles to the right or to the left. This will allow you to get onto bolt heads or nuts in very tight places. 17mm fasteners are very common on almost all Mercedes 1995 and older.
Gearwrench 17mm Indexing Combination Ratcheting Box Wrench
$21.95
Sale
$16.50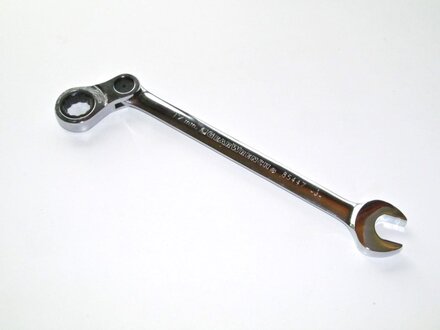 Product Details
In the pictures below see how the box end can be adjusted by a push of a button at the swivel joint.  This is a great wrench to have in your tool box.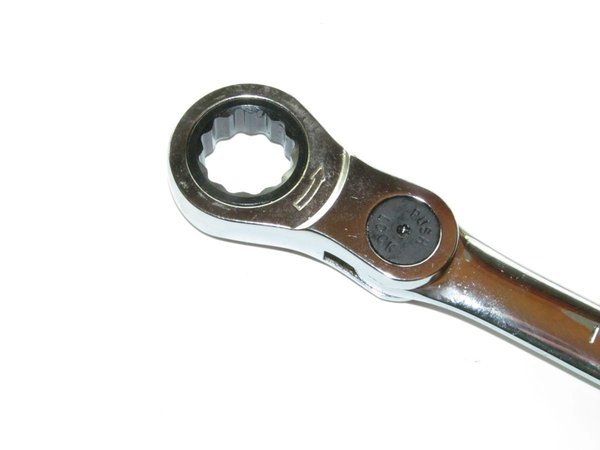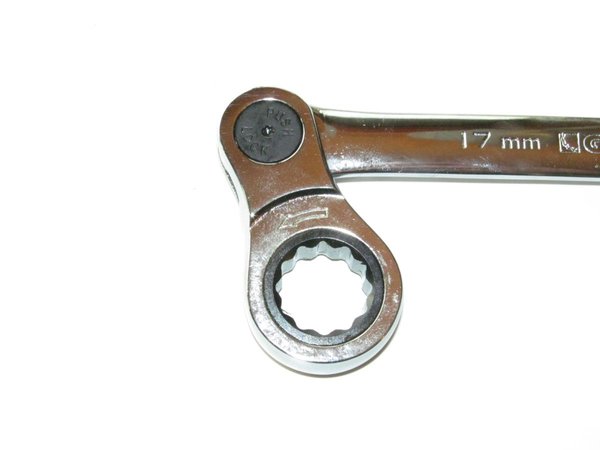 Related Products:
---