When replacing a steering lock this little black switch can be a pain to get off
When replacing the steering lock assembly in your Benz you will need to remove that little black plastic switch on the side of the lock from the old one and put it on the new part. You can not pry it off, squeeze it off or pull it off by hand. 
How to Replace a Mercedes Ignition Key Lock Buzzer Switch - On Demand Video
$2.99
Get it for Free! This is available as a free add-on item. Review the product details for bundle options.
On Demand Video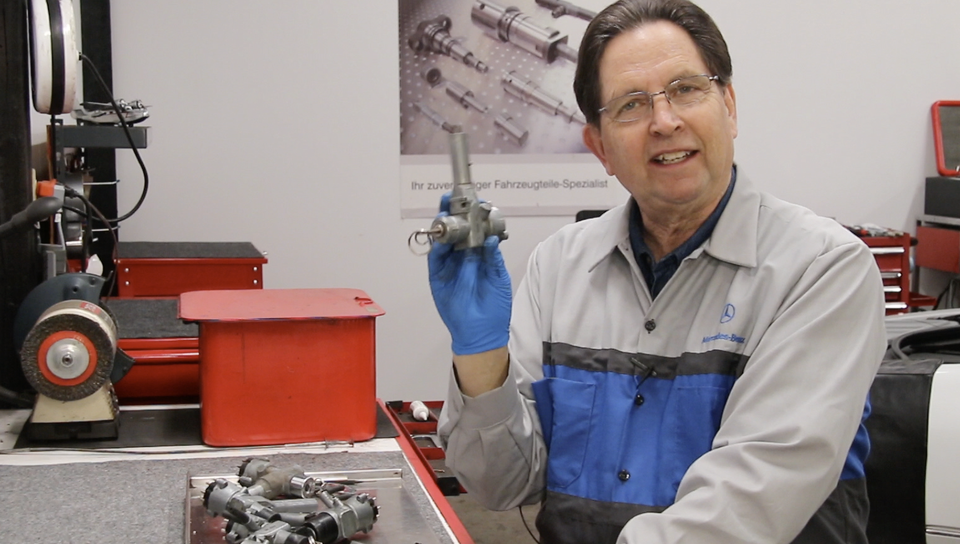 Product Details
Video Preview:
Kent has seen so many of these damaged that he decided to do a video instruction on how to remove it without damage - and no frustration! This video will cover the following:
The theory of operation

How it is made
Methods of removal that will not work
How to depress the button
How to install the switch
How to remove the switch with the right tool
Other resources available when dealing with steering lock issues
The procedure is really quite easy once you see the technique. This is a classic example of the importance of understanding the theory of how something works and knowing the steps on how to do it correctly.
PLEASE NOTE: This video does not cover removing the steering lock assembly from the car. For more information on removing steering locks as well as removing ones where you cannot turn your key see related products below. We also carry of full line of ignition lock, key and switch products with instructions for the do-it-yourselfer.
Total run time: 9:42
---
How to view this on-demand video:
Once you complete the purchase of this video you will be able to view it immediately when you are logged in and on your personal account page (click on My Account). The video(s) will show up under My Video Manuals. The video is NOT downloadable to your computer or mobile device, but you will be able to view it anytime, from anywhere and from any device as long as you have internet access and you are logged in to your account at mercedessource.com.
Important note: This video manual may or may not include all the information you will need to troubleshoot and/or repair your specific problem/s. Please read the full description carefully to determine if this video is applicable to your year and model and contains the information you are looking for. If not, please refer back to our "Solutions Finder" and enter your chassis number and the specific problem you are having to see if we offer a solution.
Related Products:
---