Only for years and models listed in description with transmission-to-key lock out feature. Ignition Electrical Switch may be Ordered Separately
NO EXPEDITED SHIPPING. Please expect up to 5 working days before the unit can be shipped. We will custom assemble them upon ordering.
1990 to 1995 201 126 and 124 Chassis Ignition Lock and Key Assembly - ASSEMBLED!
$246.50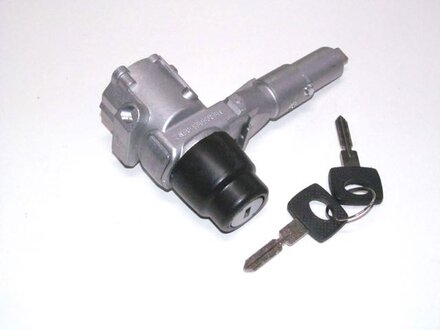 Product Details
If your key is starting to stick in the ignition pay attention! Better to replace the part before the key gets stuck leaving you stranded. Because of the lock out feature in these cars, if you can not turn the key on - you can not even move the car off the road. This is the part you will need to fix the problem. Due to problems we have had in the past we now only sell this part assembled and tested before we ship it. We found if it is put together incorrectly it can lock up preventing the key from turning.
The assembled part includes a new OE ignition lock, new tumbler with two high security keys and a new black tumbler cover cap. We thoroughly lubricate the assembly with high quality synthetic lube before putting it together and testing in our shop. This lock has the threaded hole to attach the cable from the transmission that prevents starting the car unless the transmission is in park. If your car does not have this feature this part WILL NOT WORK!
You will need to install your own ignition switch (or purchase one separately - see link below). You will also need to install the plastic cam assembly from your current lock. We do not carry that part ( dealer only). If you have a diesel you will also need to install your existing vacuum valve for the engine shutoff on the side of the lock housing.
Installing plastic cam inside lock housing: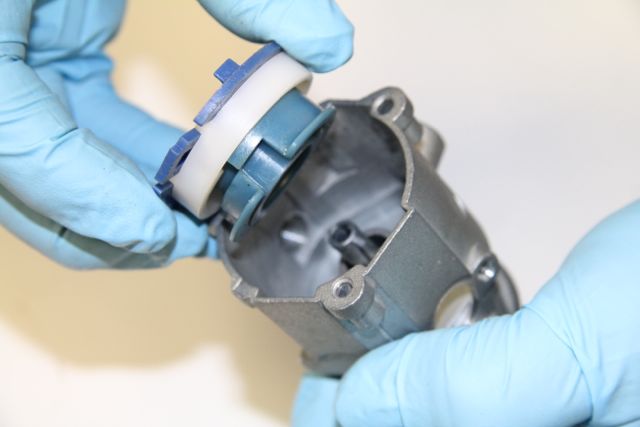 Installing your existing or new electrical switch with phillips screwdriver: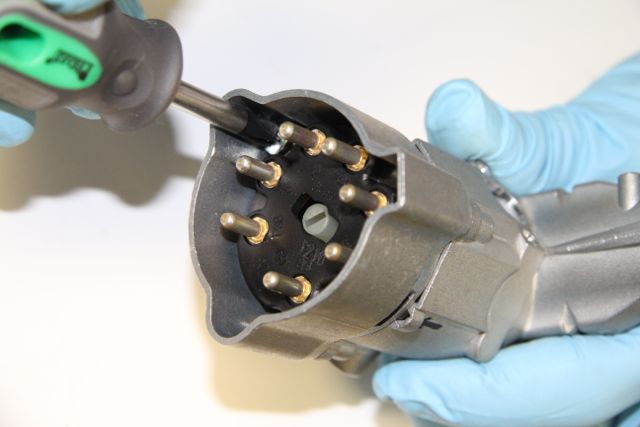 For diesel owners the vacuum switch will need to be used from your old assembly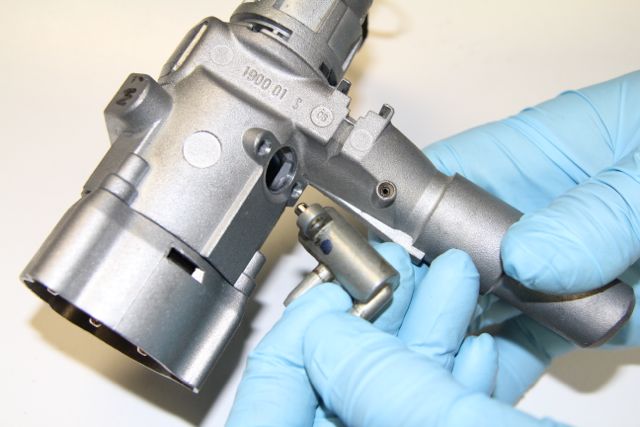 This part comes with installation instructions. You will need to remove the lower dash panel to access your steering column and lock clamp bolt. The instructions may not includes specific instructions on removing your particular panel. There are many variables with the different models listed below. Please refer to your factory manual if you need help in removing your lower left side dash panel. Detailed instructions are included for installing the plastic cam assembly. This can be difficult to figure out and will cause jamming if not installed properly.
BONUS: You will receive Kent's on demand video on emergency removal free of charge with purchase of this ignition lock assembly. You will only need to use the procedures he shows in this video if you can not turn your key or your key is damaged or lost.
This part only fits the following years and models.
1990 to 1993 201 190E 2.3 and 2.6
1990 to 1991 126 Chassis 300SE, 300SEL,350SD, 350SDL, 420SEL, 560SEL, and 560SEC
1990 to 1995 124 Chassis 300E, 300CE, 300D, 300TE, 400E, 500E, E320, E420, E500 AND E300D
To order a new electrical switch click on the link below:
Mercedes Late 107 and 123, 126, 201, 124 Chassis Ignition Switch Only
This GENUINE MERCEDES switch will work on all 107 chassis 380SL and 560SL 1981 to 1989, all 126 chassis sedans and coupes 1981 to 1991 , all 123 chassis 240D 300D 300CD 300TD from 1981 to 1985, all 201 chassis 190E 2.6 and 190D ( 190E 2.3 up to 1988 ONLY) and all 124 chassis from 1986 to 1993. 
Related Products:
---