CUSTOM MADE Long 13 mm combination wrench bent in the craziest design you have ever see - YES it can REALLY save the day!
Another wrench designed by Kent Bergsma and born out of frustration. This could be the weirdest wrench anywhere in the world! While shooting a video on adjusting the injection pump timing on an older Mercedes diesel Kent ran into a big problem. He could not find an easy way to get on the lower nut and the back bolt on the injection pump on his 1976 240D. There is just not enough room to work nor enough clearance to get any standard wrench in there will any ease. So he went to work and came up with his IP Snakewrench. And this is not "smoke and mirrors" - it really does work and could save you a lot of time, banged knuckles and untold exasperation while adjusting your own injection pump timing. Watch the free video below as Kent explains how the wrench really works.
IP Snake Wrench - For Adjusting / Removing OM 61x Injection Pump
$19.95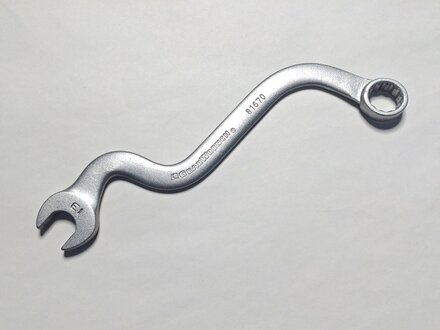 Product Details
No instructions are included with this wrench on adjusting diesel injection pump timing. Those instructions come in a separate kit. Please see related products below. If you have found your fuel ecomony is below standard or you are seeing excess black smoke adjusting your injection pump can give amazing results ( make sure your fuel injectors are firing properly as well).
This works on all 200D, 220D, 240D, 300D, 300CD 300TD and 300SD from 1965 to 1985.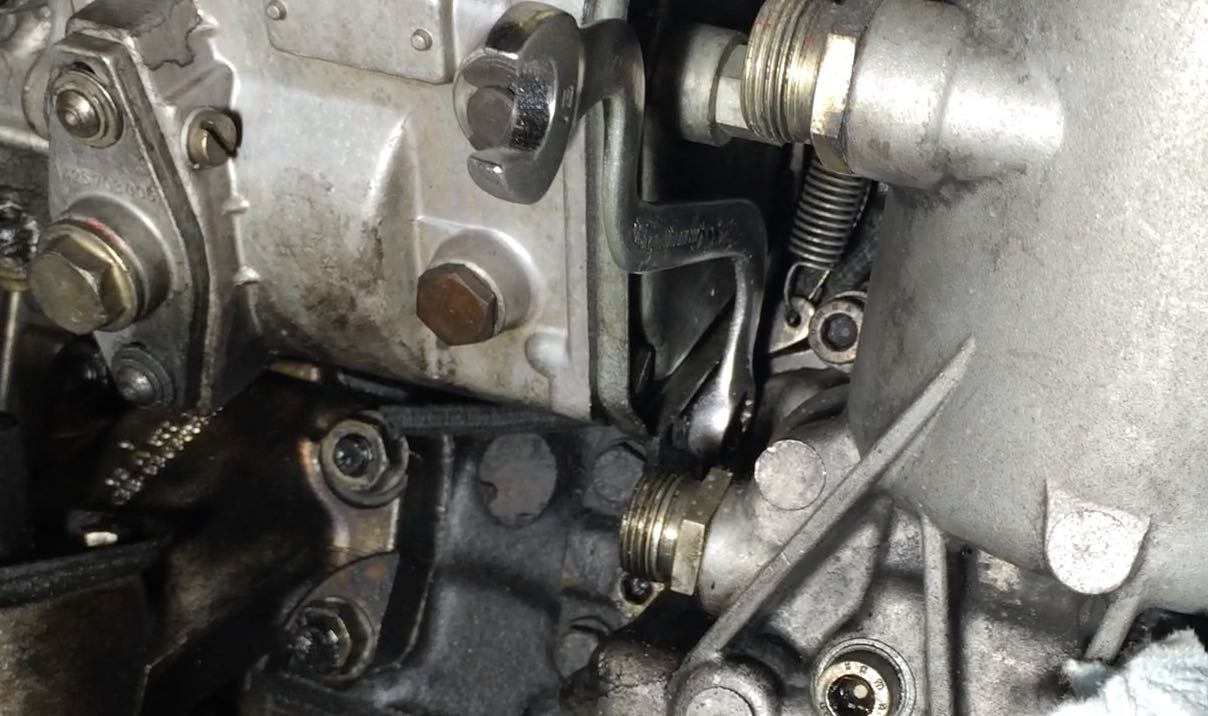 Related Products:
---