Heavy duty slide hammer and special fitting included.
This tool will allow you to remove a cylinder head pre-chamber on a 1990 to 1991 350SD 350SDL (126 chassis), 1990 to 1993 300D 2.5 (124 chassis), and 1992 to 1995 300SD / S350 (140 chassis). The special black fitting attached to the slide hammer is custom made in our shop.  There is another tool you will need to remove the collar nut BEFORE using this slide hammer. (See the related products below to purchase this tool if you do not already own one).
1990 to 1995 Diesel OM602 and OM603 Prechamber Removal Tool
$98.75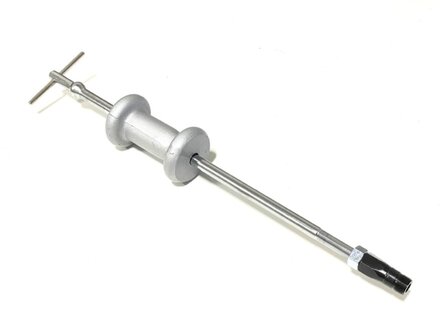 Product Details
No specific written or video instructions are included, but here is a summary of the steps required to perform this job:
Remove the intake manifold
Remove the glow plugs 
Remove the mutli-spline collar nut (special tool required not included here - see related below)
Install the fitting on end of our new model  slide hammer 
Tighten the threaded end of the slide hammer shaft down tight to the special fitting
Multiple upward hard hits of the sliding hammer will be required to pull the prechamber out of the head
Clean the prechamber thoroughly before reinstalling
Make certain prechamber is aligned properly when tapping it back into the head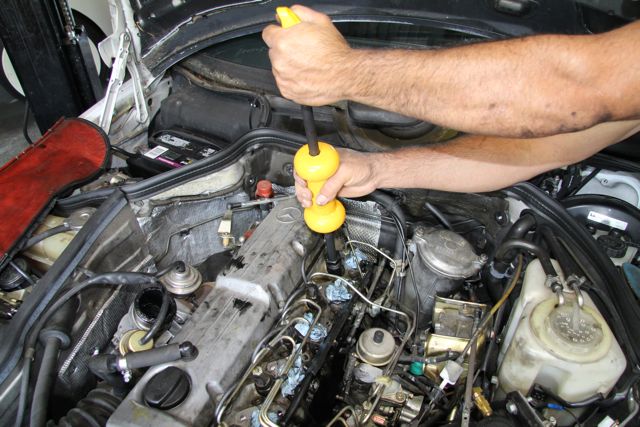 NOTE: If you remove the valve cover and gasket you can use heat from a good electric heat gun to heat the head slightly to aid in removal and replacement of the pre-chamber.
Here is a picture of the special collar nut removal socket required. If you want to purchase that tool separately click on the link below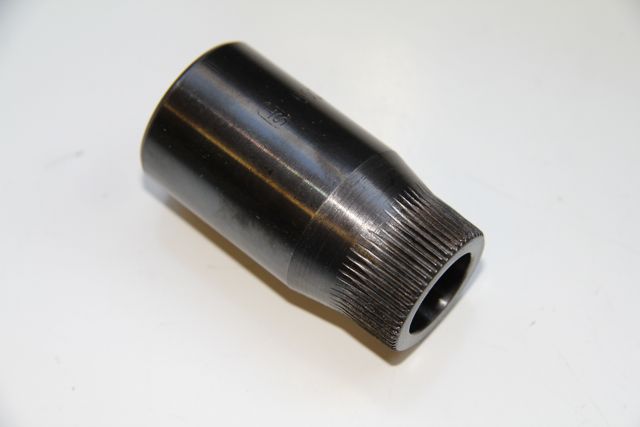 The following picture shows the special tool being used to remove the collar nut on a 1993 300D. THERE IS NO OTHER TOOL THAT WILL WORK FOR THIS JOB !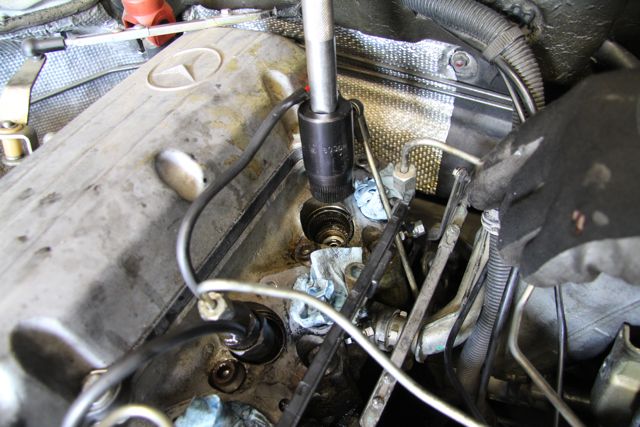 Related Products:
---