Works on most but not all models from the late 1970's to the early 1990's - Read description carefully.
Wouldn't it be grand if there was a way to remove your ignition tumbler without a key - then easily start the car using a flat blade screw driver or needle nose pliers and drive away? Especially helpful if you are on a trip away from home and you lose your key or the key suddenly decides to not turn in the ignition. 
Modifying an Ignition Tumbler So You Can Remove it Later Without a Key - On Demand Video
$9.99
On Demand Video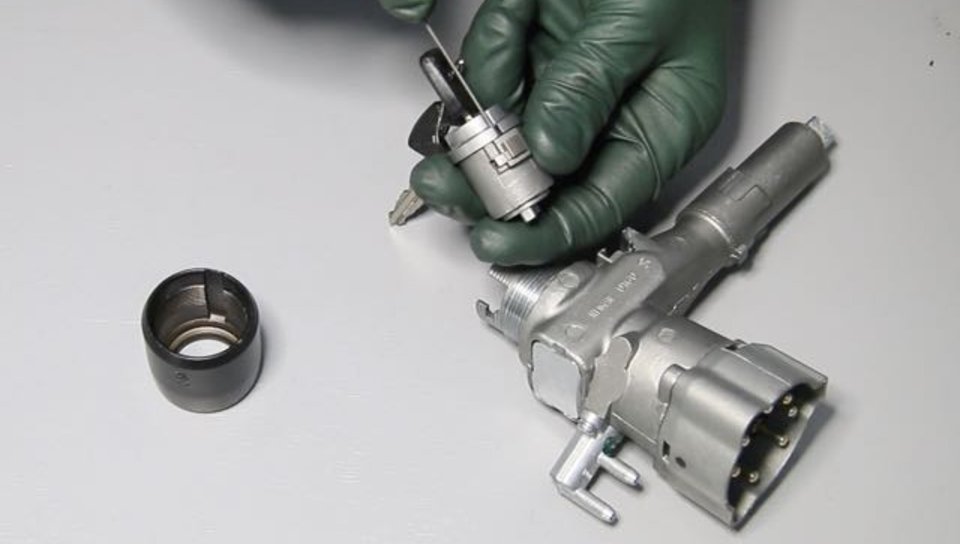 Product Details
Video Preview:
Kent has developed an easy method to modifying most of the tumblers from the mid 1970's up to the early 1990's. This has to be done BEFORE you install the tumbler in the ignition lock housing. Only a expert would be able to tell that you had made a modification! This modification may not be for everyone or every older Mercedes Benz, but it is certainly worth considering if you have been stranded with this problem before and you wish it to never happen again.
https://youtu.be/D9Gn-EtaM6o
Your vehicle has to have a black metal cap that can be removed and a serviceable tumbler in order for these procedures to work. This is not the case on the older W114 and W115 sedans and coupes and on the 1977 to 1979 W123. These models have sealed ignition assemblies with a black plastic cap and can not be modified. 
This on demand video covers the following:
Overview and description of the two types of tumblers
Differences in the metal cap design
Demonstration of removing the caps and tumblers without a key
Security issues discussed
Detailed explanation of how the 'screw cap" tumbler security works
What you need to do to modify the tumbler using inexpensive tools ( 5 to 10 minutes )
Demonstration of how the screw cap tumbler can be removed after modification (without a key)
Detailed explanation of how the 'snap cap" tumbler security works
How to modifying the snap cap tumbler using a dremel tool ( 5 to 10 minutes )
Demonstration of how the snap cap tumbler can be removed after modification (without a key)
What other resources are available if your key does not turn and you do not have a modified tumbler
DOES NOT COVER:  This video only covers modification and operation of the tumbler BEFORE you install it in your ignition lock. No information is covered here on how to remove a factory stock tumbler if you have lost your key or the key does not turn. See related products below for additional resources if this should be the case with your ignition system.
TOTAL RUN TIME: 22:32
---
How to view this on-demand video:
Once you complete the purchase of this video you will be able to view it immediately when you are logged in and on your personal account page (click on My Account). The video(s) will show up under My Video Manuals. The video is NOT downloadable to your computer or mobile device, but you will be able to view it anytime, from anywhere and from any device as long as you have internet access and you are logged in to your account at mercedessource.com.
Important note: This video manual may or may not include all the information you will need to troubleshoot and/or repair your specific problem/s. Please read the full description carefully to determine if this video is applicable to your year and model and contains the information you are looking for. If not, please refer back to our "Solutions Finder" and enter your chassis number and the specific problem you are having to see if we offer a solution.
Related Products:
---