Inexpensive DIY kit that helps you fix some annoying fluid leaks in just a few minutes.
These are three inexpensive parts that seem to never get replaced when they wear out. If "mechanics" miss these items. Are you losing coolant? Are you losing windshield washer fluid? Do you have unsightly oil on your right valve cover? Watch the video to learn how easy it is the fit these problems: 
R107 380SL 3 Easy Fix Fluid Leaks DIY Kit
$18.75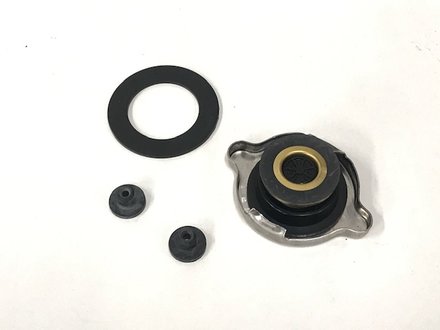 Product Details
Even if you have never worked on your SL before this really is something you can do yourself. It will lead you to try other repairs that will save you hundreds of dollars and the assurance the jobs are done right. As seen on Cherry. CLICK HERE to watch the full video series on Kent's R107 rolling restoration.
Kit Contents:
New coolant reservoir tank cap
New rubber seal for the valve cover oil fill cap
2 new grommets for the windshield washer tank where the pump motor is attached.