Fits all 123 126 201 and 124 chassis 1977 to 1995 plus other models listed below
This kit includes two pump motor seals and two silicone plugs for the extra hole (if needed). Some tanks have only one pump, some have one pump and one plug, and some have two pumps. So we give you two or each for any combination you may run into and you may end up have a spare or spares. 
Window Washer Reservoir Tank Leak Repair Kit
$11.70
Product Details
The pump motor seals often harden and tear causing gradual water leaks out of the bottom of the tank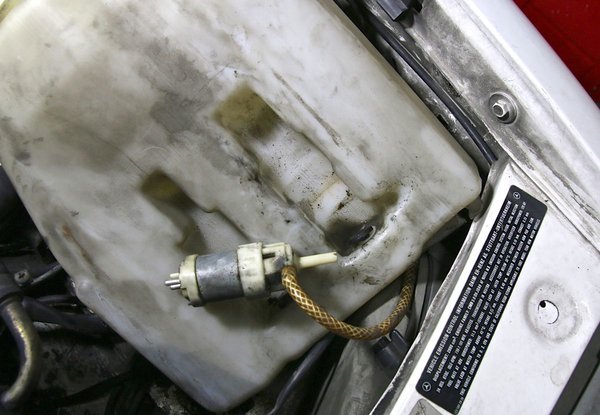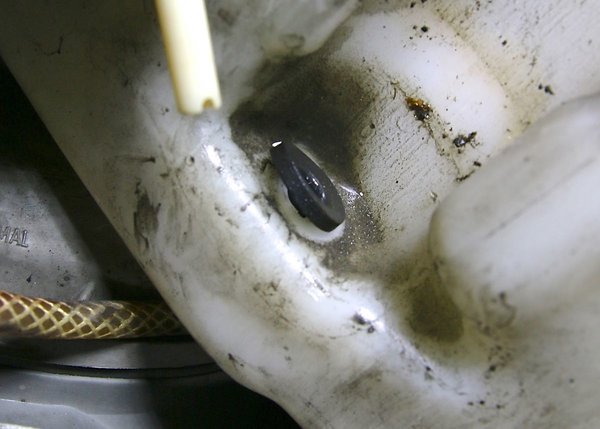 When installing the new pump motor seals a little silicone grease can make the pump slide in easier. The silicone plug can be used to replace the black rubber plug. Just push the green plugin about halfway.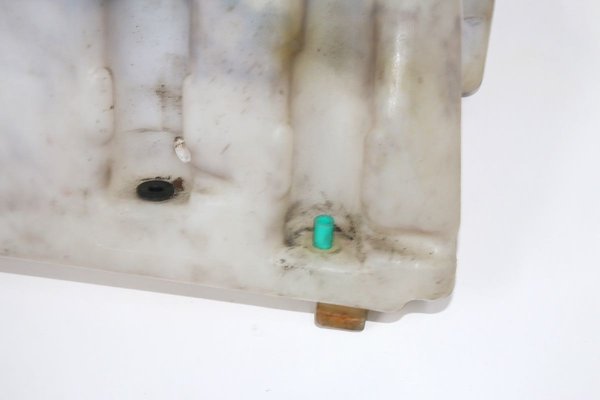 Can be used on the following models. Mercedes-Benz 190D Mercedes-Benz 190E Mercedes-Benz 230 Mercedes-Benz 240D Mercedes-Benz 260E Mercedes-Benz 280CE Mercedes-Benz 280E Mercedes-Benz 300CD Mercedes-Benz 300CE Mercedes-Benz 300D Mercedes-Benz 300E Mercedes-Benz 300SD Mercedes-Benz 300SDL Mercedes-Benz 300SE Mercedes-Benz 300SEL Mercedes-Benz 300SL Mercedes-Benz 300TD Mercedes-Benz 300TE Mercedes-Benz 350SD Mercedes-Benz 350SDL Mercedes-Benz 380SE Mercedes-Benz 380SEC Mercedes-Benz 380SEL Mercedes-Benz 380SL Mercedes-Benz 380SLC Mercedes-Benz 400E Mercedes-Benz 400SE Mercedes-Benz 400SEL Mercedes-Benz 420SEL Mercedes-Benz 450SL Mercedes-Benz 450SLC Mercedes-Benz 500E Mercedes-Benz 500SEC Mercedes-Benz 500SEL Mercedes-Benz 500SL Mercedes-Benz 560SEC Mercedes-Benz 560SEL Mercedes-Benz 560SL Mercedes-Benz 600SEC Mercedes-Benz 600SEL Mercedes-Benz 600SL Mercedes-Benz C220 Mercedes-Benz C230 Mercedes-Benz C280 Mercedes-Benz C36 AMG Mercedes-Benz C43 AMG Mercedes-Benz CL500 Mercedes-Benz CL55 AMG Mercedes-Benz CL600 Mercedes-Benz CLK320 Mercedes-Benz CLK430 Mercedes-Benz CLK55 AMG Mercedes-Benz E300 Mercedes-Benz E320 Mercedes-Benz E420 Mercedes-Benz E430 Mercedes-Benz E500 Mercedes-Benz E55 AMG Mercedes-Benz S320 Mercedes-Benz S350 Mercedes-Benz S420 Mercedes-Benz S430 Mercedes-Benz S500 Mercedes-Benz S55 AMG Mercedes-Benz S600 Mercedes-Benz SL320 Mercedes-Benz SL500 Mercedes-Benz SL600
Related Products:
---