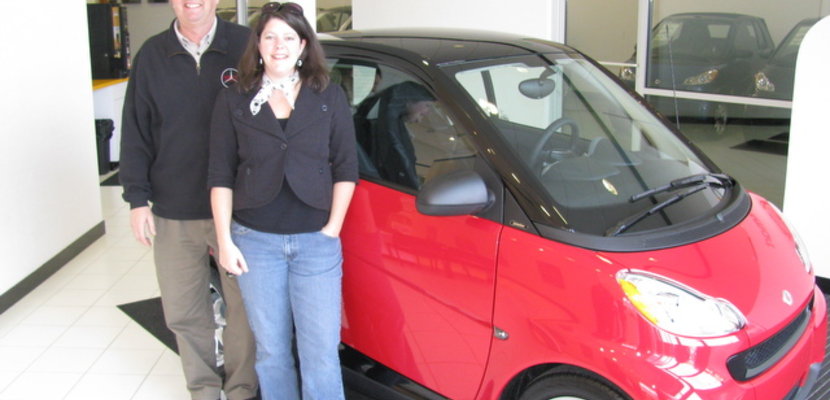 Meet Kirby our newest member of Team Mercedessource
14 months after signing up for our reservation number we took delivery of our new 2009 Smart Fortwo and drove it back from Seattle on February 9th.  What a kick it was to speed down the freeway at 75 mph with other drivers gawking at us. You do not feel you are in a small car once you are moving and we were surprised by very minimal buffeting when passing big semi trucks.  This car has more front cockpit room and head room than any Honda or Toyota we have ever driven. The Tridon shell is an amazing piece of engineering and one can clearly see it is a Mercedes under the skin.
Kents Angels are always hard at work to get your parts shipped fast
We pride ourselves in not being just another Mercedes parts vendor who may or may not have the parts on hand. We don't drop ship either!  When you call you don't get someone you can hardly understand on the phone. The angels talk to our customers personally, handle each part with their own hands, pack it with care, and even throw in a few unexpected goodies. If you haven't experienced our unique service and super fast shipping I guarantee you will be impressed.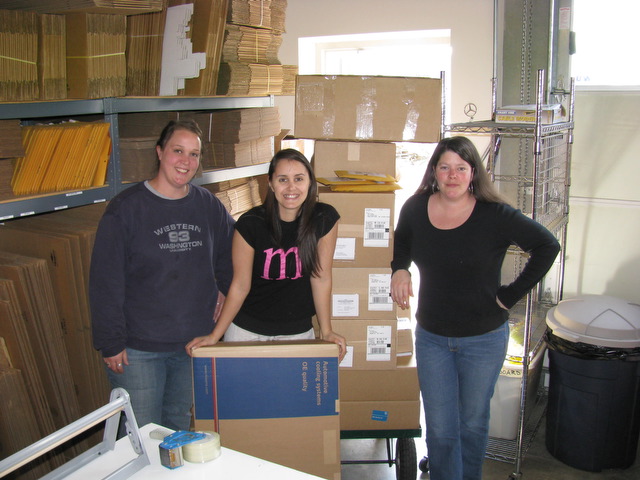 Kiana May weds Joel Bergsma
Kiana May officially became Mrs. Joel Bergsma on July 27 in a beautiful outdoor wedding in Whatcom County, Washington. Joel is Kent and Linda Bergsmas youngest son. It is wonderful to now have Kiana as an official family member as well as a great employee. They used our 1959 220SE as the getaway car. Not enough room for everyone in the Biplane or Kent would have flown them off into the sunset!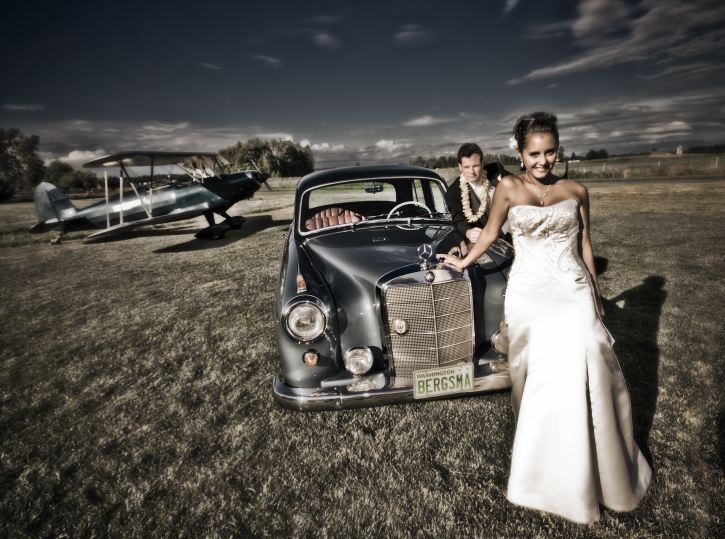 Kent is trying to relive his past
Kent is currently working on both a book and movie on his tales of flying and survival in the jungles of Papua, Indonesia (formerly Dutch New Guinea and Irain Jaya) during the 1970s. In and effort to build a photo database he has been busy scanning all the prints, negatives, slides as well as making digital images of his old super 8 sound movies. Some images have never been printed before so this has been a real trip down memory lane.