New set of upper and lower radiator hoses that fit 1981 to 1985 300SD, 1981 to 1985 300TD, and 1982 to 1985 300D and CD (turbo engines only). NOTE: Does fit SOME late model 240D.
123 126 Chassis 617 Turbo Diesel Radiator Hose Kit
$24.50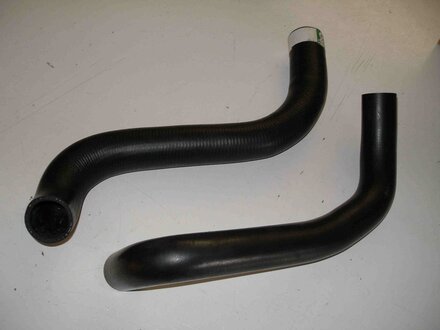 Product Details
If you are replacing the radiator hoses don't forget to replace the short hose at the top of the water pump housing.
Check out our new tool to remove difficult radiator hoses from corroded housings. Look below.
Look below to order our special short hose kit with instructions.
Related Products:
---