Removed from 82 300TD with 185k miles. FITS W123 chassis 240D 300D 300CD 300TD 280E 280CE and W126 380SE 380SEL 500SE 300SD UP TO 1985 ONLY!!! also fits W115 and R107 to 1985.
This is the last left one we have available. Very good used straight rust-out free driver side trailing arm (there may be some small spots of surface rust.m Good shock absorber mounting threaded holes, good attachment studs, and good hub bearing.  So this will go into your 1977 to 1985 W123 without needing to change the emergency brake cable. If installed in a W115, W126, or early R107 you will need to use your existing cable. 
W123 Early W126 Chassis Damage Free Left Rear Trailing Arm - USED
$320.00
Sale
$275.00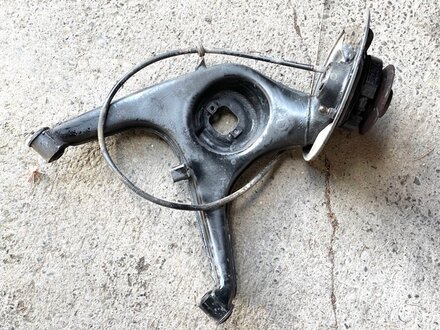 Product Details
This is a common rust-out part and they also get bent when the car hits a curb in the rear with any force. If your W123 or W126 is wearing tires badly it may be due to a bent trailing arm.  Inspect closely around the area where the rear shock bolts to the trailing arm. Comes with a good bearing hub - threads for wheel bolts are good. The emergency brake shoes may need replacing.
Heavy parts shipped together in a big box. FITS ONLY MODELS UP TO 1985!!!!
Look for cracks around the shock mount area. If your car has been in the salt belt be suspicious. These rust from the inside out!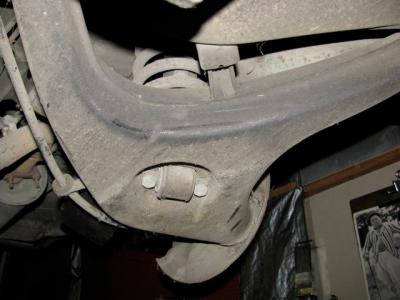 Related Products:
---